The world once again saw momentum in the fight against racial discrimination. News of death of George Floyd in the US, spread like wild fire and got celebs and citizens across the world speaking about how this distasteful happening, further standing in solidarity fighting for justice. Now Priyanka Chopra continues to support this fight in her latest Instagram stories. Both she and hubby Nick are urging the system to take strict action against it and express being silent shall only worsen the issue.
Priyanka Chopra shared a post of her hubby Nick Jonas on her Instagram stories which read, "Pri & I have heavy hearts ... The reality of the inequalities in this country, and around the world, are glaring. Systemic racism, bigotry and exclusion has gone on for far too long, and remaining silent not only reinforces it, but it allows it to continue. The time to take action is NOW. It's no longer enough to say "I'm not racist"."
This post of the actress and her husband was quiet self explanatory, as they both spoke about how this racial discrimination in the country where it happened as well as the entire world.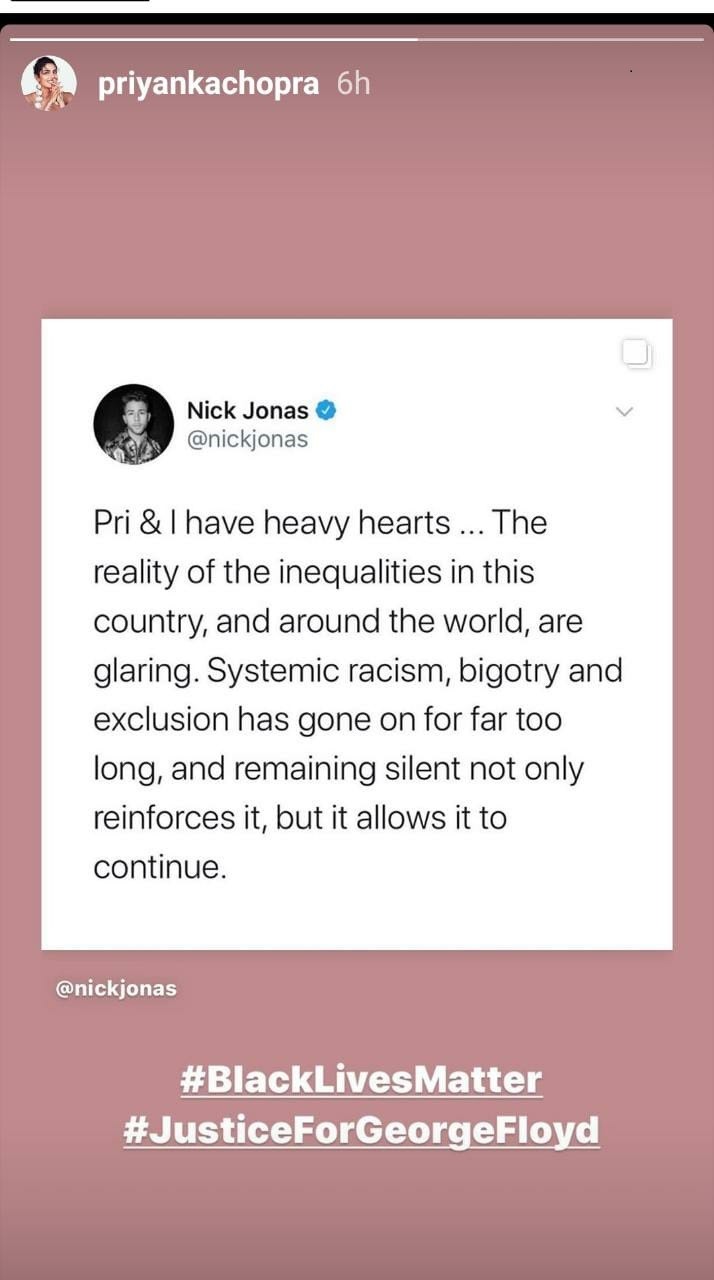 Image Source: Instagram/priyankachopra