Priyanka Chopra Gets Slammed By Dill Mill Gayye Actor Pankit Thakker For Her Pay Parity Remarks: 'It Is An Extremely Cheap Way To Promote Yourself And Your Projects'
Dill Mill Gayye fame actor Pankit Thakker slammed Priyanka Chopra for her comments on pay parity and called it a cheap way of promoting her project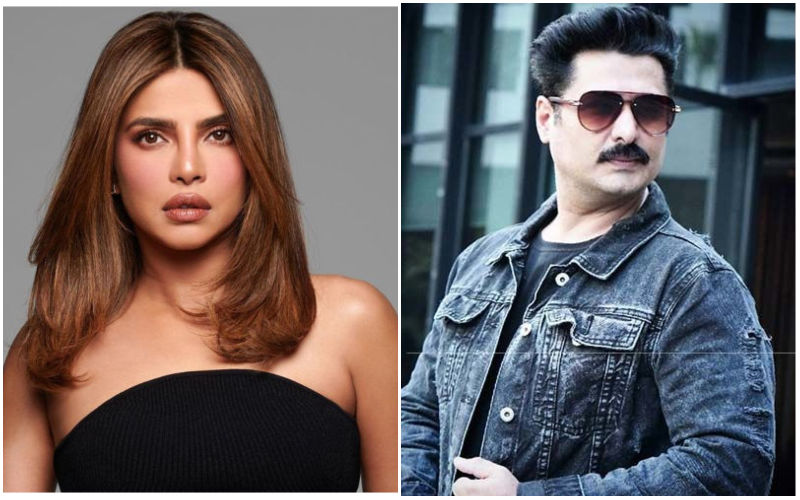 Priyanka Chopra has struggled her way to the top and she has touched a pinnacle of success. Apart from her acting chops, Priyanka often addresses the issues that interest her. The actress is known for speaking her mind, and she holds strong opinions on various issues. Be it talking about the gender pay gap, or embracing motherhood, or even passionately chasing her dreams, Priyanka never shies away from putting across her views.

However, not everyone is fond of her views!

Recently, Dill Mill Gayye fame actor Pankit Thakker slammed desi girl for her comments on pay parity and called it a cheap way of promoting her project.
Pankit has been a part of some successful projects and is doing extremely well in his career, was recently asked about Priyanka's comment about pay parity, where the actress said she used to get 10 per cent of the money in comparison to a hero's salary for films. Notably, her statement didn't go well with Pankit, and he sharply reacted to her comments.
Speaking to Filmibeat, Pankit Thakker opened up about Priyanka Chopra's comment on pay parity and said, "I think it is an extremely cheap way to promote yourself and your projects. She is forgetting that all the successful films that she has done, right from her debut film Hero to Krissh to Don, people have gone to theatres to watch either Sunny Deol or Hrithik Roshan or SRK, Akshay Kumar, Salman Khan or Ranbir Kapoor. They didn't go to watch those films because Priyanka was the lead in it, and the film was mounted on her."
When the actor was questioned that a lot of times, her male counterparts didn't get the same amount as she got. He said, "Okay, let's turn the table around where she is asking for pay parity; in all the films that were mounted on her shoulders, like Fashion, Mary Kom, or What's Your Rashee. Ask her if Arjan Bajwa or Darshan kumar or Harman Baweja were paid the same amount as Priyanka Chopra. In Saat khoon maaf she had seven heroes opposite her, were all of them paid the same amount as Priyanka Chopra? Ask Annu Kapoor if he was paid as much as Priyanka in the movie?"
However, Pankit admitted that he was a huge fan of Priyanka Chopra but this was not expected from her.
He said, "I was a huge fan of Priyanka but these kinds of statements make her look fake and disgraceful." He believes that she is living in a bubble and she needs a reality check.
Image Source: Instagram