Radhika Apte Comes To Anurag Kashyap's Defence After Payal Ghosh's #MeToo Allegations: 'I've Always Felt Immensely Secure In Your Presence'
After Taapsee Pannu, Radhika Apte came out in support of Anurag Kashyap post #MeToo allegations leveled against him by Payal Ghosh. Radhika Apte and Anurag Kashyap have worked together in Lust Stories and Sacred Games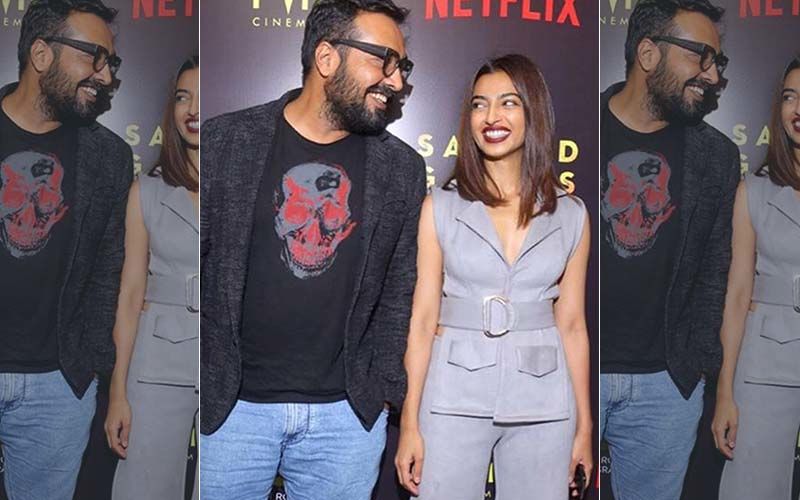 After Payal Ghosh leveled allegations of sexual misconduct against Anurag Kashyap, several of his friends and celebs from the industry came out in support of the filmmaker. Yesterday, Taapsee Pannu showed her support to Anurag Kashyap, calling him the biggest feminist she knows. Now, Radhika Apte has backed Anurag Kashyap saying that she has always felt secure in his presence. Radhika Apte and Anurag Kashyap have worked together in Lust Stories, Sacred Games, as well as Kashyap's short film That Day After Everyday. They also starred together in the anthology film I Am.
Radhika Apte took to her Instagram account, and shared a picture with Anurag Kashyap. In her caption, she wrote how he has been one of her closest friends and has always treated her as an equal. Calling him hr 'trusted friend', Radhika Apte wrote how she has always felt secure in his presence from the very first day. Her caption read, "@anuragkashyap10 you have been one of my closest friends, you have inspired me and always supported me. You have always treated me as an equal and I cherish the mutual love and respect we have for each other. I have always felt immensely secure in your presence since the day I've known you. You have been and always will be my trusted friend. Love ya."
Check out her post below:
Payal Ghosh alleged that Anurag Kashyap forced himself on her, and as per reports, she will be filing an official complaint against him at Oshiwara Police Station in Mumbai today. Meanwhile, Anurag Kashyap's lawyer issued a statement on his behalf, calling the allegations completely false.
Read more about it here.
Image Source: Instagram/radhikaofficial