The I Hate Luv Storys actor should fight back



Just when Imran Khan thought his dark days were behind him, he finds himself in a spot again.

But this time, it has been his own doing.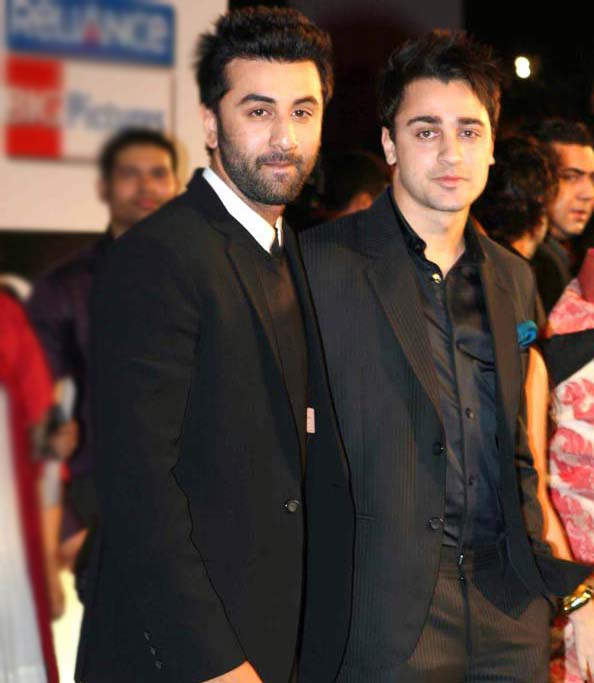 So in an interview to a leading daily yesterday, the actor was asked about how filmmaker Rahul Rawail (of Love Story, Betaab and Arjun fame) and had tried to ruin his friendship with Ranbir Kapoor. The actor straight-faced replied, "Is Rahul Rawail still around?"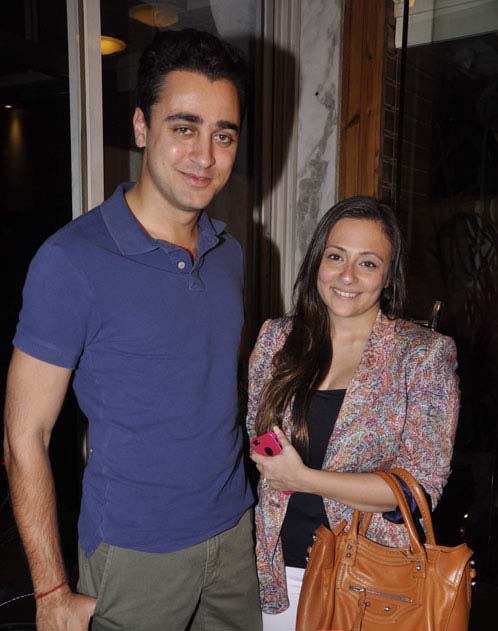 He then said that the filmmaker had falsely reported to Ranbir that Imran's wife Avantika Malik had passed nasty remarks about his performance in Raajneeti. According to Imran, Rawail did so as he held a grudge against Avantika because she had rejected his film Buddha Mil Gaya after the studio had green-lit it.

Now this candid answer hasnt gone down well with the Rawails.

The filmmaker, who otherwise shows up on Twitter once in a blue moon, promptly logged on and humiliated the actor by calling him 'mentally challenged.





While Rawail Sr. stuck to a single snide remark, his son Rajat Rawail went all guns blazing on Facebook.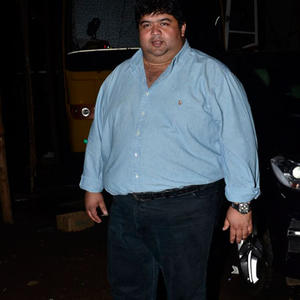 He mentioned how Imrans claims to fame are that he ruined the Once Upon A Time In Mumbaai brand franchise and gave Bollywood a huge disaster like Gori Tere Pyaar Mein. Not one to stop at that, he even called Imran a disaster of a non-actor.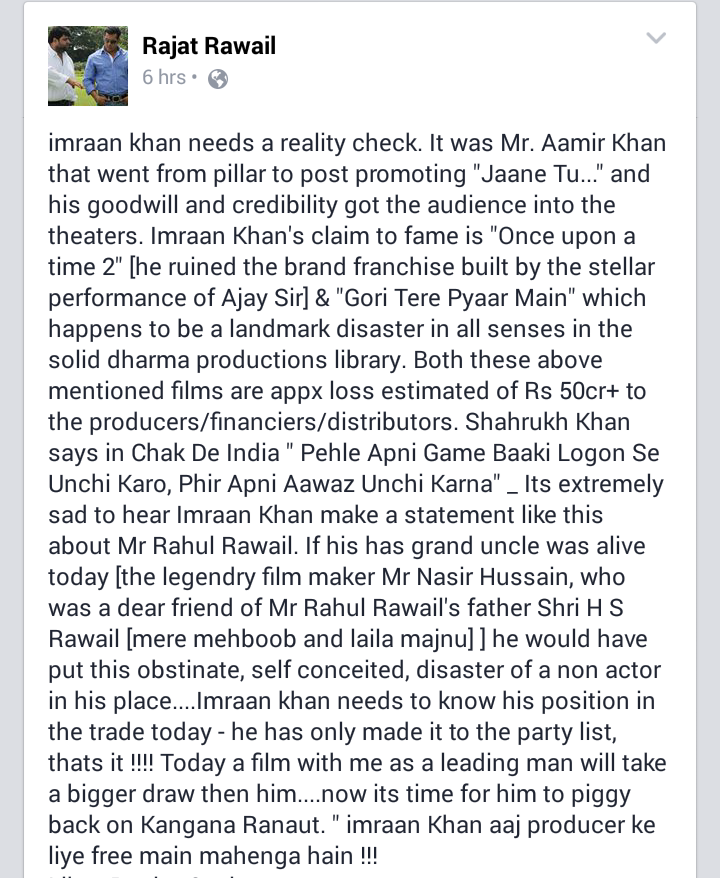 Now, its Imrans turn to respond in this war of words.

The actor is in a good space after his Katti Batti trailer has found appreciation. Hes also buried the hatchet with Ekta Kapoor, with whom he had a fallout after the release of Once Upon Ay Time In Mumbai Dobaara. In fact, the two are collaborating again on Milan Talkies. The last thing he wants is another showdown.

While Imran currently holidays in London with his family, he cant undo the damage that he has already caused back home. Will he give a fitting reply? Or will he just let it slide by?

Over to you, Imran. Speak up, man!