Raj Kundra SLAMS A 'Credible Magazine' For Misreporting That He Bought A Lamborghini For Son Viaan: 'Kindly Mention It Was A Toy Car'
Raj Kundra reacted to a report that claimed that he bought a Lamborghini for his son Viaan on his birthday. Calling out the fake news, Raj Kundra clarified that it was a toy Lamborghini car!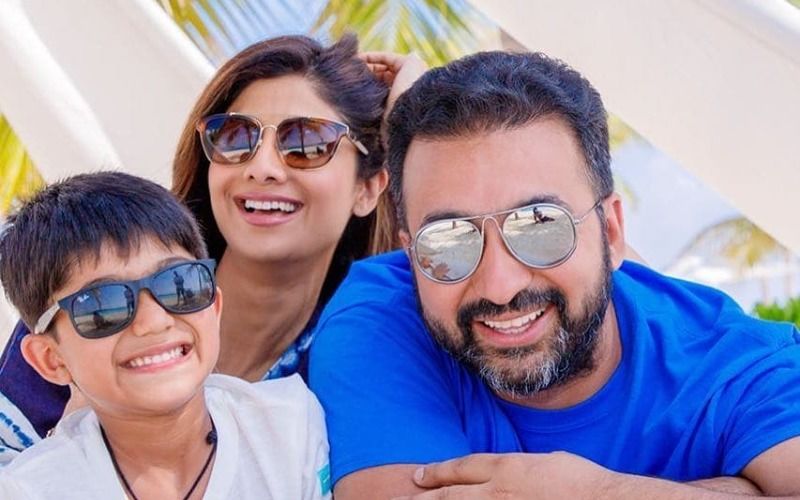 Celebrities live quite a lavish and luxurious life, and people are often curious to find out all about the swanky cars they own, what their homes look like, and much more. Recently, a magazine published an article about the 'super-expensive' gifts that celebrity kids received from their parents. It claimed that Bollywood actress Shilpa Shetty and businessman Raj Kundra's son Viaan received a Lamborghini as a gift on one of his birthdays. However, Raj Kundra has called out the 'fake news'.
The magazine misreported that Viaan was gifted a Lamborghini on his birthday by Shilpa Shetty and Raj Kundra, however, they failed to mention that it was actually a toy Lamborghini car. Sharing a link to the article, he slammed the 'credible magazine' for their 'badly researched article'. He tweeted, "Such a credible magazine but such a badly researched article! Kindly mention the Lambo was a toy Lambo car! #fakenews slow clap."
Shilpa Shetty and Raj Kundra's son Viaan was born in 2012. The couple welcomed their daughter Samisha through surrogacy in 2020. On Bhai Dooj 2020, Shilpa Shetty gave fans a glimpse of her kids celebrating the festival. She mentioned that Viaan always dreamt of a little sister, and his dream has now come true.
Image Source: Instagram/viaanrajkundra