Raju Srivastava Talking About 'Yamraj' And 'Death' Resurfaces On Internet Following His DEMISE; Fans Cannot Stop Crying- WATCH VIDEO HERE
Raju Srivastava, who is popularly known as Gajodhar Bhaiya, joked about Yamraj (Lord Of Death) and his Bhaisa (buffalo) in a recently released video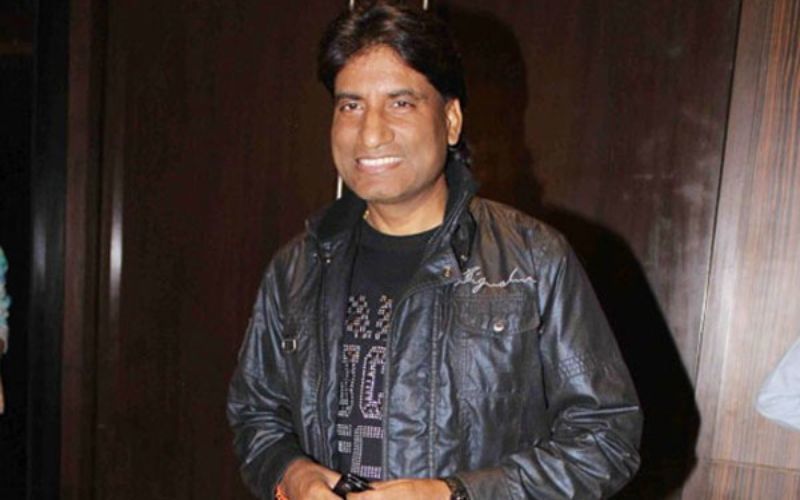 The iconic show saw some of the most talented artists like Raju Srivastav, Bhagwant Mann, Gurpreet Ghuggi, Sunil Pal, Ahsaan Qureshi and others.
Raju Srivastava, who is popularly known as Gajodhar Bhaiya, has been making everyone laugh with his stints and stand-up show. Following his sad demise, a video of the late comedian talking about Yamraj and death has resurfaced the internet and it has been going viral on social media.
Surprisingly, the viral video of him is mere a month old and this has left the fans in a state of shock! In the old video, Srivastava can be seen talking about Yamraj (Lord Of Death) and his Bhaisa (buffalo) and the video sees him sitting comfortably at his home.
He says, "Yamraj khud kahen ki bhaise pe aap baithiye, aap bhale aadmi hain, paidal hum chalenge", and Raju Srivastava underlined how there should be grace and respect in death as well and in the afterlife, if there is one.
Meanwhile, Naveen Prabhakar, who is popularly known for his Pechchaan Kaun skit, spoke about the late comedian Raju Srivastava and how he inspired his career. Navin seemingly met Srivastava for the first time when he was a tenth-standard student and did small shows.
Comedian Raju Srivastava passes away in Delhi at the age of 58, confirms his family.

He was admitted to AIIMS Delhi on August 10 after experiencing chest pain & collapsing while working out at the gym.

(File Pic) pic.twitter.com/kJqPvOskb5

— ANI (@ANI) September 21, 2022
Elaborating about the late comedian, Navin said, "This is a huge loss. Every day we were praying for him. I was in touch with his wife and Antara all through. Raju ji was a fighter till the end. I met him when I was a local performer in Mumbai. I was in the tenth standard. He had followed my work, so when I met him during my 12th, he knew that I had done a lot of work in Mumbai. We began doing shows together. Later, we met on the stage of The Great Indian Laughter Challenge. The show was a wonderful experience. But even before that, we have done 100 shows together. He was like an elder brother."
Navin Prabhakar revealed that he shared a close bond with Srivastava and he was a regular at his place on events like birthdays.
He said, "I remember I had to do a show in Kenya. He guided me on the audience there, and how I should move in the city. Raju Srivastav was always helpful and guided me. We had planned the Raju Srivastav-Navin Prabhakar night in the US. He told me that he did make it happen. But alas, it remains an unfulfilled wish for us."
Raju Srivastava died at the age of 58 after 41 days of hospitalization due to chest pain. He was admitted to the hospital after he suddenly collapsed while running on a treadmill in a gym. Soon after the news of his sad demise broke out, heartfelt tributes started pouring in from fans and celebrities on social media.
Image Source: Instagram