Rakhi Sawant Shares Her Views On Nirbhaya Rape Case As Hanging Of Four Convicts Deferred; Calls It A 'Black Day'
After the hanging of four convicts in the Delhi gang-rape case of 2012 was deferred by the Delhi Court until further orders due to the plea made by one convict, Rakhi Sawant took to her social media to share to give her opinion on the same. In the video, the actress shared that she feels sorry for the women of the country on the deferred hanging and calls it a 'black day.'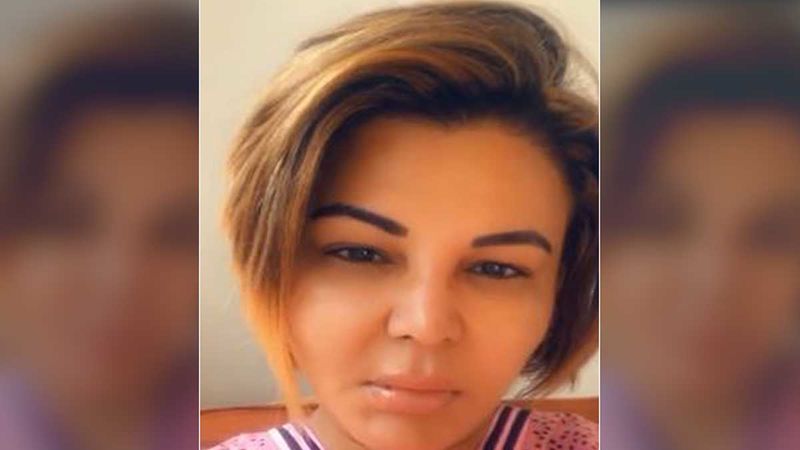 On December 12, 2012, the news of gang rape of a 23-year-old woman in a moving bus in South Delhi left everyone in the country shocked. A fortnight later, the 23-year-old woman passed away due to severe injuries at a hospital in Singapore, with the convicts sentenced to death by a fast-track court. However, the hanging of the four convicts in the Delhi gang-rape case of 2012 was deferred hanging by the Delhi Court until further orders due to the plea made by one convict. Now, Rakhi Sawant took to her social media to share her opinion on the same.
On Instagram, like always,
Rakhi Sawant
shared a video captioning it, "Today is black day aaj feer se Fasi Rook de gai kyu." In the video, the actress stated that she feels sorry for the women of the country on the deferred hanging of the four convicts in the Delhi gang-rape case and called it a 'black day.' The video sees Rakhi talking about how sad she is after the convicts are not hanged as of yet, and mentioned that is it bad news for the country and it's daughters. Calling it a 'black day', Rakhi Sawant questions the government on how the convicts continue to be left like this, with the hanging stopped for about two times. Also Read:
Post CAA, Rakhi Sawant Comes Up With A Solution To Coronavirus - Watch Before You Die
Watch Rakhi Sawant's Video:
Speaking about the trauma the mother of the victim is undergoing and the many other pending rape cases in the country, Rakhi Sawant makes an honest plea to Prime Minister Narendra Modi and his government to take swift action in such cases.
Meanwhile, the cause behind the delayed execution sentence of the four convicts in the case was the Delhi Prison Rules, 2018, that stated that the execution sentence of all convicts related to the case will be postponed due to the pending receipt of orders from the President of India. The convicts were to be hanged to death at Tihar Jail on February 1, 2020, at 6 in the morning. The hanging was deferred due to the plea made by one convict to the President of India.
Image source: Instagram/ Rakhi Sawant