Raksha Bandhan 2021: Himansh Kohli Says, 'You Always Need A Lady To Correct You In Your Life And In My Life, That Credit Goes To My Sister'-EXCLUSIVE VIDEO
Himansh Kohli talks about his plans for this Raksha Bandhan as it marks her first Rakhi after her wedding, which happened earlier this year. His Bewafa Tera Muskurana co-star Akanksha Puri also remembers her brother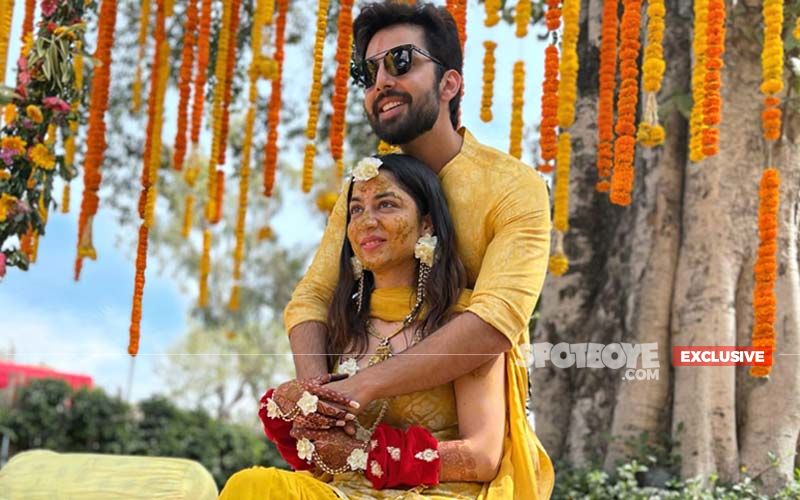 The whole country is celebrating Raksha Bandhan today, and for actor Himansh Kohli, it's a more special day as today marks his sister, Disha's first Raksha Bandhan after her wedding, which happened earlier this year. The actor shares that he has a lot of special plans for her, but all he wants first is to be able to fly off to Delhi to be with her as he has a lot of professional commitments as well.
"I called her to ask her what she wants, saying that she could have a pick of whatever, and for the first time in life I felt like we have grown up so much. She made me suddenly realise that she has become Himansh Kohli's sister, and said, 'Mujhe tera pyaar aur saath chahiye'," he smiles, adding that it was a bit funny too. "I told her ki kya line maari hai, warning her that this offer is for a limited time only. She said that she just wants me there and I understood what she meant, as when I'll be there, then everything else she wants will also automatically come."
Speaking about his bond with his sister, Himansh asserts that theirs is a typical brother-sister relationship. "We fight a lot and when we fight, I find her very irritating. But we are like best friends and I share everything with her and consult everything about me with her, be it my clothes, looks or my personality. She is very honest with me and when she doesn't like anything, she'll tell me with harsh words that don't feel as bad since coming from her. It's a beautiful bond that we share and in life also, I have to give the credit to her to help me grow as a human being. You always need a lady to correct you in your life and in my life the credit of that feminine touch goes to my sister," he gushes.
Akanksha Puri, who starred opposite Himansh in their recently released music video, Bewafa Tera Muskurana, also remembers her brother fondly. "Me and my brother, who lives in Pune, always try to get together in our hometown Indore every year on this day, but it doesn't always end up happening. But as we have grown up, that maturity has come that relationships are more important than to always meet. We have that fun-bantering relationship that we share, and this year he has asked me for a gift," she chuckles.
Himansh goes on to share a memory from his sister's wedding as he remembers her. "We both help each other grow. We can have hours of long conversations. When she was getting married, at one moment, I told her to talk to her partner as they hadn't spoken for a while. When I saw her speaking to him, I just loved how beautifully she was expressing everything that she was feeling. It was a goosebump moment for me and it was really a proud feeling to see your sister getting married. I feel blessed to have a sister like her as she understands me the best," he signs off.



Image Source: Instagram/akankshapurimerijaan/kohlihimansh , PR Team Prashant Golecha