Ramanand Sagar's Son SUPPORTS Prabhas Starrer Adipurush Amid Controversy Around Film's Teaser? Asks 'How Can You Stop Anyone From Creating Anything?'
Adipurush faced heavy criticism for its poor VFX and the look and feel of the iconic Ramayan characters and the director Om Raut has been trying to defend his movie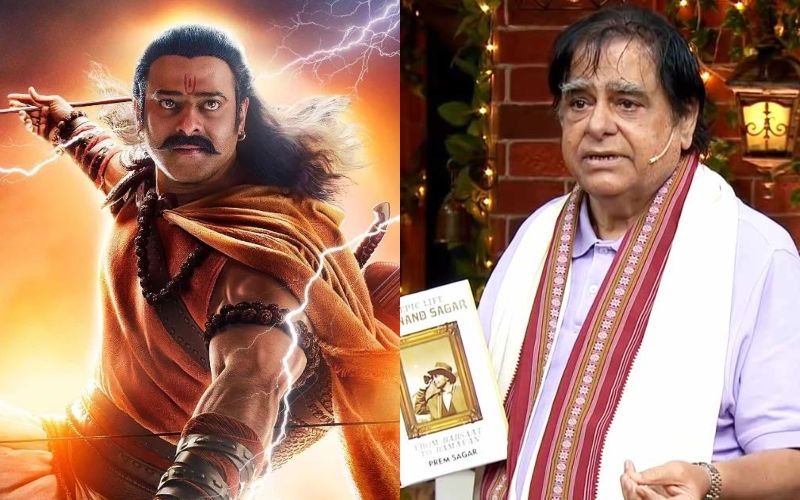 Filmmaker Om Raut's Adipurush has been decorating the headlines since it was first announced. However, the film has particularly gained much traction after the film's teaser made it to the internet and fans do not seem pleased with the output.

For the unversed, Adipurush faced heavy criticism for its poor VFX and the look and feel of the iconic Ramayan characters. Amid all the backlash, the director has been trying to defend his movie, and now Ramanand Sagar's son, Prem Sagar has finally broken silence on the same and talked about it.
The flawlessly adapted Ramayana by Ramanand Sagar for television serves as the inspiration for the movie. Over the years, the TV show is known to possess an epic portrayal and it is still considered to be the best adaptation so far.
Prem Sagar appeared to support Om Raut's right to reinterpret the Ramayana in an interview with The Times of India.
"How can you stop anyone from creating anything?" he asked, adding, "Dharma changes with time…Om Raut did what he felt was okay."

He also refused to take sides and revealed that Om Raut hasn't called his film 'Ramayan' so from his perspective he hasn't done anything wrong. Later, he shared that Om would have cancelled the project if there were any wrong portrayals because of his "culture and upbringing".

While a lot of negative feedback pointed out 'poor VFX' some claimed that the film insults the dignity of Lord Ram, Hanuman, and Ravana by inaccurately portraying them. "Making a film is not a crime but they should not be made to create deliberate controversies to hog the limelight," head priest Satyendra Das said.
According to Hindustan Times, the head priest claimed that the movie insults the dignity of Lord Ram, Hanuman, and Ravana by inaccurately portraying them.
Previously, Madhya Pradesh Home Minister Narottam Mishra accused the film of misrepresenting Hindu deities in the teaser. "There are objectionable scenes in it," he said as per Indian Express.
Image Source: Instagram