Ranbir Kapoor-Alia Bhatt Marriage Seems Rishi's First Priority After Returning From The US. Panditji Ready To Fix Tareekh
Shaadi Ki Tareekh Pakki Hone Ja Rahi Hai. The Kapoors and Bhatts are meeting a Pandit to fix the wedding date of Ranbir Kapoor and Alia Bhatt. Yes, you read it right!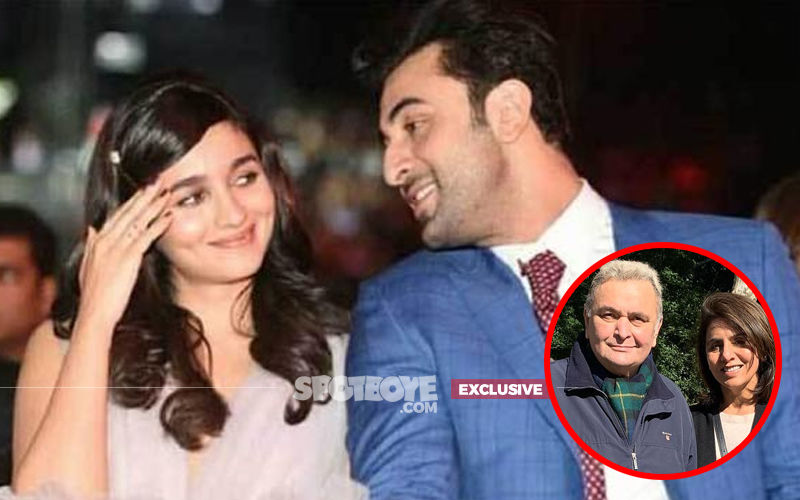 Yesterday, we told you about Rishi Kapoor's return to India soon. And wife, Neetu Kapoor, confirmed it on social media, this morning. If this wasn't enough, we have more on this front. Ranbir Kapoor and Alia Bhatt might just follow the footsteps of Ranveer Singh-Deepika Padukone, Virat Kohli-Anushka Sharma and Priyanka Chopra-Nick Jonas, sooner than you expected. At least, they are fixing it up.

Yes, a bit too much is happening in Ranbir and Alia's love life. The two stars are indeed ready to take their relationship to the next level. And how does it all begin? A source says, "Bhatts and Kapoors will meet a Pandit together to zero down on some auspicious dates for the shaadi and one of those dates will be finalised. There is loose talk that the Pandit meeting date has been fixed up for April. Fair enough, considering that Rishi is returning from the US, post his treatment, only in March-end."

For those who've come in late, Ranbir and Alia rang in the New Year together in New York with Neetu and Rishi in the US.

We were first to inform you, that Ranbir and Alia's families would have a small celebration, soon after both wrap up their respective shoot of their upcoming film Brahmastra.

ALSO READ: STUNNER OR BUMMER: Anushka Sharma, Kareena Kapoor Khan, Jacqueline Fernandez, Disha Patani Or Kangana Ranaut?

And they did. Ranbir brought in his 36th birthday with his most favourite ladies.
Clearly, Rishi and Neetu dote on Alia. We are very happy for Alia and Ranbir both. Shaadi ki khabar hamesha muskrahat laati hai. Touch wood.
Image source:- Instagram/ranbirkapooruniverse