Ranbir Kapoor Makes An Insensitive Comment With A Bratty Attitude On Alia Bhatt Being Self-Obsessed; OLD VIDEO Goes Viral! Here's How Netizens React
A Reddit user shared an old video of Alia Bhatt and Ranbir Kapoor highlighting the latter's unnecessarily harsh words and bratty attitude towards his then-girlfriend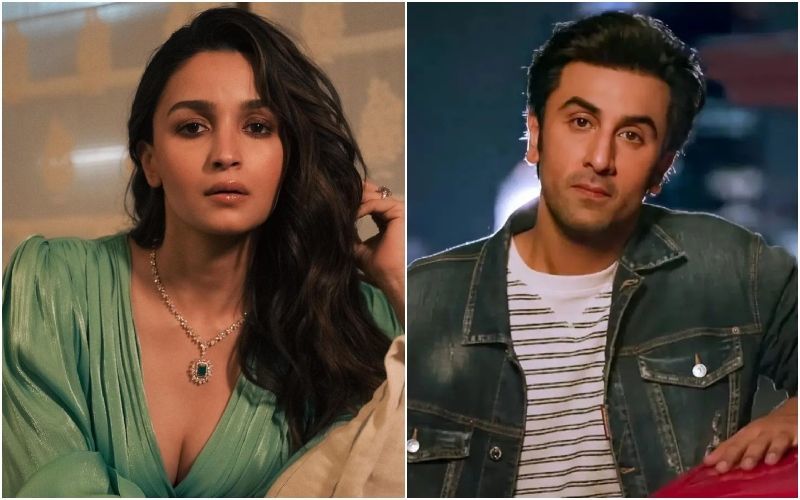 Social media seems to have become a living nightmare for Ranbir Kapoor as he regularly receives flak for his antics and controversial statements in his personal life. However, the actor has once again become a hot topic for discussion and RK has been on the receiving end for being a toxic person. Now, once again an old video of Ranbir Kapoor giving a cold shoulder to his wife, Alia Bhatt has stirred up a storm on social media.

A Reddit user shared an old video of Alia Bhatt and Ranbir Kapoor highlighting the latter's unnecessarily harsh words and bratty attitude towards his then-girlfriend. The video is reported to be from 2019, when the duo went to Kumbh Mela to launch the logo of their film, Brahmastra, with Ayan Mukerji.
Recorded by the actress herself, the video showed Alia asking Ranbir about her photography skills. However, without mincing his words, Ranbir said, "It sucks", and further took a dig at how Alia is self-obsessed.
He was heard saying: "It sucks because the photographer has to be in love with the subject and I don't think you are in love with anything except yourself."
Not to mention, it was quite evident Alia found Ranbir's comment insensitive and panned the camera towards Ayan and asked about his reaction to the same. Later, in the video, Alia was seen talking about why the entire team of Brahmastra was heading to Kumbh Mela.
However, Ranbir interrupted her with a rather bratty attitude and said: "To leave you there, so nobody can even find you there."
Soon after the video made it to the user's feed, netizens flocked the comments section and schooled Ranbir Kapoor for his mean and harsh words.
While one user commented, "Ranbir can't catch a break", another user slammed Ranbir and penned, "He treats her like an annoying little sister. Lol." Meanwhile, a third netizen wrote, "No matter how hard I try to convince myself but I just can't believe RK really loves Alia. This seems like a marriage of convenience. Alia is blind, RK is tired."
Previously, Ranbir Kapoor landed himself in big trouble after Alia Bhatt revealed that her husband asks her to wipe her lipstick off whenever they go out. She added that Ranbir wants her to wipe her lipstick off as he loves the natural colour of her lips.
Image Source: Instagram