It's official. Ranbir Kapoor will start facing the camera for the Sanjay Dutt biopic from June 2016.
Speculation has been rife that Rajkumar Hirani might go with his third installment of the Munnabhai series before the Dutt biopic. But a source close to the development says, "No, Hirani will first direct the Dutt biopic."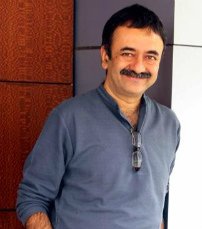 Image Source: twitter/rajkumarhirani
After Dutt is released from prison, which is likely to happen sometime in the first quarter of 2016, Hirani will have a long meeting with him to ensure that he hasn't missed out on any interesting aspect in the actor's life.
The script and screenplay will be complete in all respects by March end.
Thumbnail Image Source: bollyarena