Pahlaj Nihalani is on a bed of hot coal. The ex-Censor Chief's upcoming film Rangeela Raja has been seen by the Censors today, and the filmmaker has been told to cut several dialogues from the film. While some of the dialogues have been termed downright obscene, some of the others with references to Ramayana and Mahabharata have been strongly objected against.
Rangeela Raja stars Govinda, Mishika Chourasia, Digangana Survyavanshi and Anupama Agnihotri. SpotboyE.com had brought you a detailed EXCLUSIVE INTERVIEW to you with Mishika. Yesterday, we also brought you a story where Anupama revealed that she had been propositioned during her early days in B-town. Govinda is said to have a double role in Rangeela Raja and Nihalani himself has directed it. Rangeela Raja was supposed to release on November 16, but now that Nihalani has not taken to the cuts kindly (he gets a U/A provided he cuts the stuff listed below), we wonder if Rangeela Raja will meet its date (just 2 weeks to go).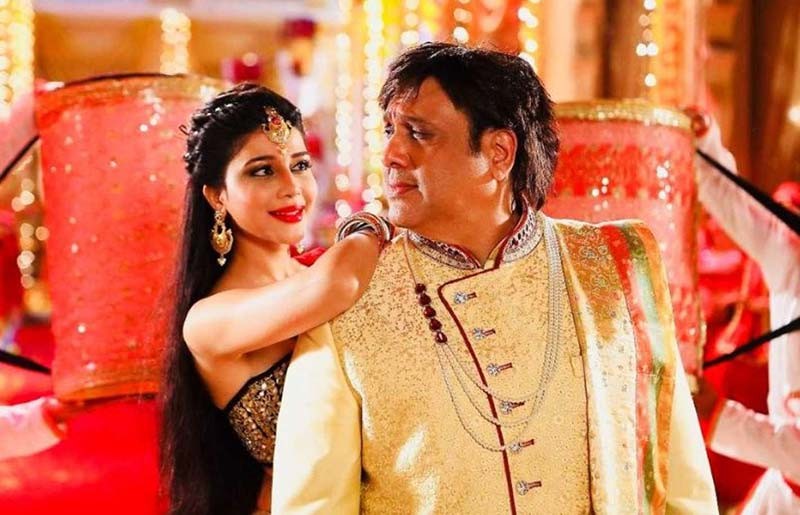 A Still From Rangeela Raja
Nihalani is enraged. Talking EXCLUSIVELY to SpotboyE.com, he listed down some of the dialogues which the Censor Board wants scissored:
Mera Dhyaan Pooja Mein Tha (remove the gesture of hand)
Ghevar Kitna Ras Bhara Hai, Ahista Ahista Kholna
Talwar Miyan Se Bahar Niklegi Toh Tumhe Lene Ke Dene Pad Jayenge
Jab Jab Raavan Sita Ka Apaharan Karega, Tab Tak Hanuman Ram Ka Saath Dene Aayega (Cut the mention of Ram)
Raat Ko Aap Arjun Ki Tarah Teer Nikalke Bahar Jaate Ho
Khaana Swadisht Hai
Added Nihalani, "Today, there are so many films where dirty dialogues are said openly and they have been passed. My clean dialogues have been misconstrued as double-meaning dialogues.
I am being tortured. But I will not go down without a fight. I don't know if I am headed to the Revising Committee or how I shall tackle this. You have caught me too early. The order came to me just a few minutes ago.
I am appalled that the Regional Officer Tusshar Karmarkar is just a 35-year old man who has no knowledge about cinema. Did Prasoon Joshi (current Censor Chief) take his interview with his Secretary which is the norm, before appointing him? Plus, Prasoon does not follow the norm that the Censor Committee which sees the film should comprise of 2 men and 2 women; today, there are 3 women and just 1 man in it.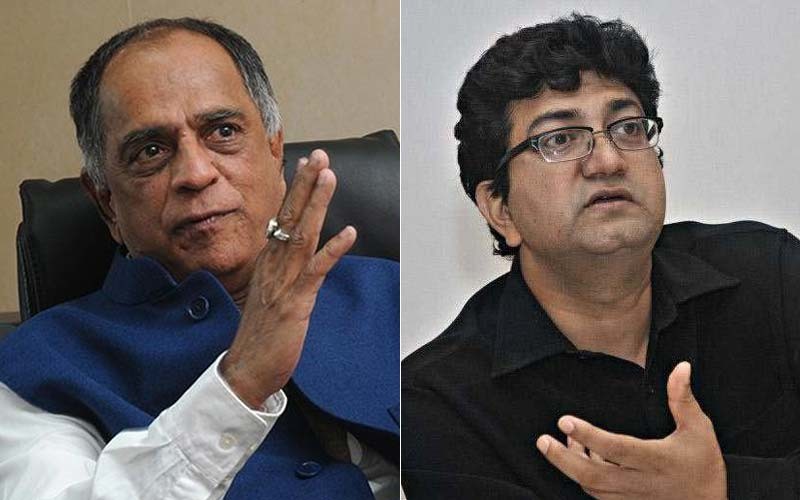 Pahlaj Nihalani & Prasoon Joshi
Movies are being passed with wrong ratings. My movie has no kissing, no sex, no violence. It is a family drama full of entertainment in the form of comedy and music.
And I still want to know how Thugs Of Hindostan (TOH) was seen before my film, when I had sent it at least 40 days before TOH. Now, I hear they even saw its Malayalam and Telugu version before mine.
Clearly, adhoc decisions are being taken and there's lot of favouritism involved."


Image Source:- Ragalahari,instagram/@mishikachourasia/@diganganasuryavanshi