Ranveer Singh As Coronavirus And Anushka Sharma-Aditi Rao Hydari As Hand Sanitizers – Fans Make HILARIOUS Comparisons
LOL! Amid coronavirus outbreak, Twitterati make us go LOL by comparing Ranveer Singh to coronavirus and presenting Anushka Sharma and Aditi Rao Hydari as hand sanitizers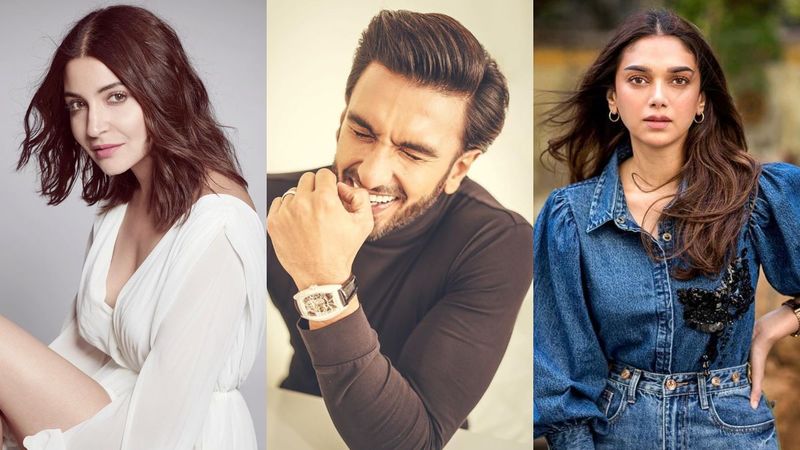 At present, the world is undergoing coronavirus scare. China, Italy, Spain, Germany, Canada, USA and Japan are among many other countries that have recorded many positive cases and deaths. India, too, isn't far behind. The government is doing everything possible and spreading all the awareness to reduce panic and fear among its citizens. As a consequence, there are lockdowns, shutdowns and quarantines everywhere, making people stay in their houses to stay safe. Well, this has also birth to a lot of boredom.
But amid all the stress, our netizens are leaving no chance of making the situation a little lighter with some hilarious tweets, which includes comparing coronavirus to Ranveer Singh, whereas hand sanitizers to beauties like Anushka Sharma and Aditi Rao Hydari. Yes, you read that right! Taking to their twitter accounts, a couple of fans have made threads by comparing Ranveer Singh to the deadly coronavirus by matching pictures of his attires with the virus. As for Anushka Sharma and Aditi Rao Hydari, fans have matched their colourful attires with that of various sanitizers.
Well, the Padmaavat actress was quick to notice and respond to her viral sanitizers' thread. The impressed actress wrote, "#precious Hahahahahahahahahaha!!!!" "Yup saw! I'm so in demand all over the world. Stay calm and keep using sanitizer... #AntivirusSquad."
Check out Ranveer Singh's thread as coronavirus:
Now, here's Anushka Sharma as hand sanitizers:
Not to miss the stunning Aditi Rao Hydari:
LOL! Hilarious, aren't they?
Now, this is a perfect example of spreading awareness, as well as entertainment in the time of crisis. All hail the desi Twitter squad!
image source: isntagram/ranveersingh, aditiraohydari, anushkasharma