Ranveer Singh Never Partied Or Went Out Drinking: Tahir Bhasin On Prepping For '83 And His On-Screen Captain- EXCLUSIVE
We met up with the very talented Tahir Bhasin for a chat. The actor who has delivered an exceptional performance in Chhichhore, is all excited for Ranveer Singh-led, '83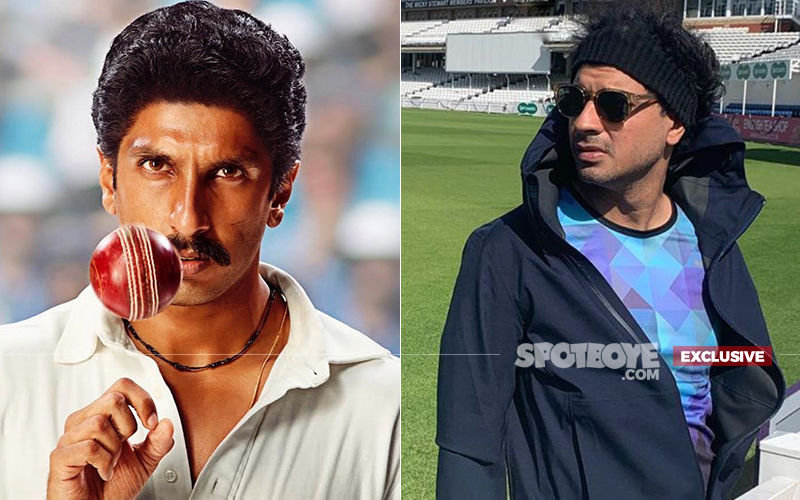 Tahir Bhasin has been impressing fans with his spectacular performances right from the time Mardaani released. He recently made an appearance in Nitesh Tiwari's hit, Chhichhore, starring Sushant Singh Rajput and Shraddha Kapoor. While all the characters of the film were loved by one and all, Tahir made his presence felt quite strongly. And now, the talent powerhouse is ready for his next, a Kabir Khan presentation, starring Ranveer Singh- '83.
We met up with Tahir recently and seemed extremely elated with the success of his last film, Chhichhore. And now he is ready to entertain fans with '83.
While talking about the film and their shooting schedules, Tahir revealed to us that Ranveer was the most focused actor on-the-sets. "Ranveer has been very inspiring for all the boys on '83. He has worked like it's his first film. The kind of efforts he has put in is how a newcomer would do, " said Tahir.
Not just this, Tahir also told us how Ranveer never partied or went out drinking ever, "He used to be the first one to hit the ground for practices and the last one to leave- extremely focused. We have never seen him partying or out drinking. Looking at how disciplined he is as a person, I realised that's how a captain should be."
Talking about how Tahir prepped for his character, the actor said, "Due to restrictions on what we can talk about, I can't tell u too much. But I can say that my journey towards becoming Gavaskar in '83 had a lot to do with how fit I became during working on Chhichhore because Derek was an athlete. He was a sports stud in his college hostel. I had never participated in athletics, so, for 4 months, Nitesh Tiwari ensured that I have a national level athletics coach and my training involved wearing ankle waves to run around the field in June and July which are the most humid months. I even learnt that gym ki jo fitness hoti hai, it is very different from sports. So, I had to stop going to the gym, my fitness routine was more about yoga, athletics and balance and it just increased my respect for people who do this for a living. When sports stars go and bring medals internationally, I'm the first person to put it out on Twitter to say that I admire your discipline, kyonki sahi me agar if you are not sleeping at the right time, if you are not waking up at the right time, if you are not eating the right things, none of your practice comes into play during the tournament. So preparing for Derek, the physicality, the introduction short of Derek is without a shirt and what you are seeing is a complete natural transition that took place, because of the training I went through to become Derek."
Image Source:- instagram/tahirrajbhasin/ranveersingh