Ranveer Singh Wanted For Amitabh Bachchan's Role: Goss From Amitabh Bachchan Starrer Shahenshah Filmmaker's Office - EXCLUSIVE
Will Ranveer Singh play Amitabh Bachchan's role in the Shahenshah remake? It's a matter of some days before it's disclosed officially whether it will be a yes or a no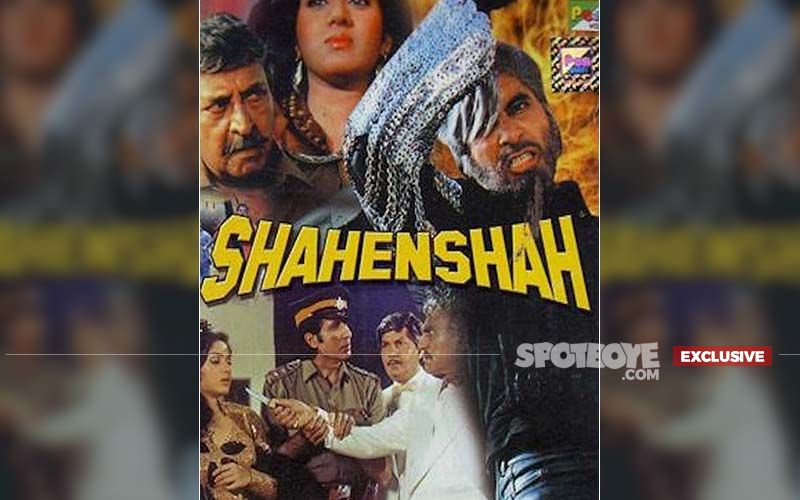 That Amitabh Bachchan starrer Shahenshah is on the anvil, we had told you the other day. And well, it was a CONFIRMED EXCLUSIVE as the producer of the original had even spoken about it to us. "Yes, I will remake Shahenshah. But let this Coronavirus attack end first. It's on our heads and hence I cannot tell when I shall start and release the remake," Tinnu Anand had said.
Now, whispers in Bollywood are getting loud that Tinnu Anand wants Ranveer Singh to play the title role. Expect a long meeting between the two parties once the lockdown is lifted.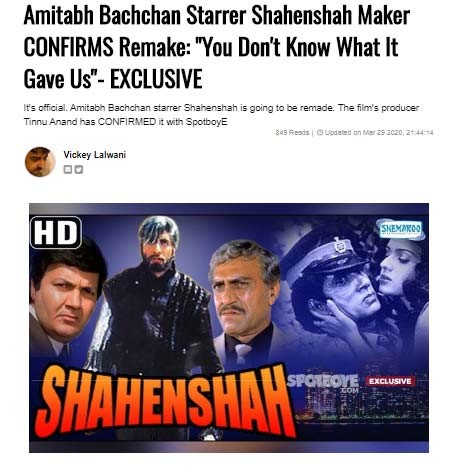 Tinnu Anand had then also revealed that he has had several people coming to him for the rights of Shahenshah and this, in turn, had made him think that instead he himself should go ahead with it.
There will be modifications in the original that will eventually bring out a modernised version. Shahenshah released 32 years ago, in 1988 to be precise.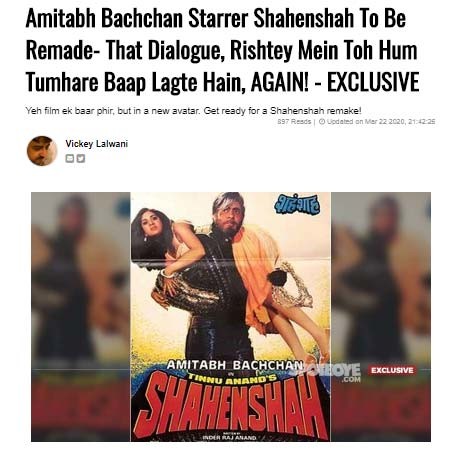 Shahenshah, starring Amitabh Bachchan, Meenakshi Sheshadri, Prem Chopra, Amrish Puri, Kader Khan, Pran, Rohini Hattangadi, Supriya Pathak and Vijayendra Ghatge in main roles, was co-produced by Tinnu Anand, Bittu Anand and Naresh Malhotra. Tinnu Anand had also directed the film. It is not confirmed but likely that he directs the remake too.
image source:-wikipedia