Moments after Lalit Modi confirmed his relationship with former Miss Universe and actress Sushmita Sen by tweeting their photos, the internet has been having a hearty laugh. The announcement sparked a meme fest on all social media handles and users cannot stop trolling Modi, Sen and neither Shawl.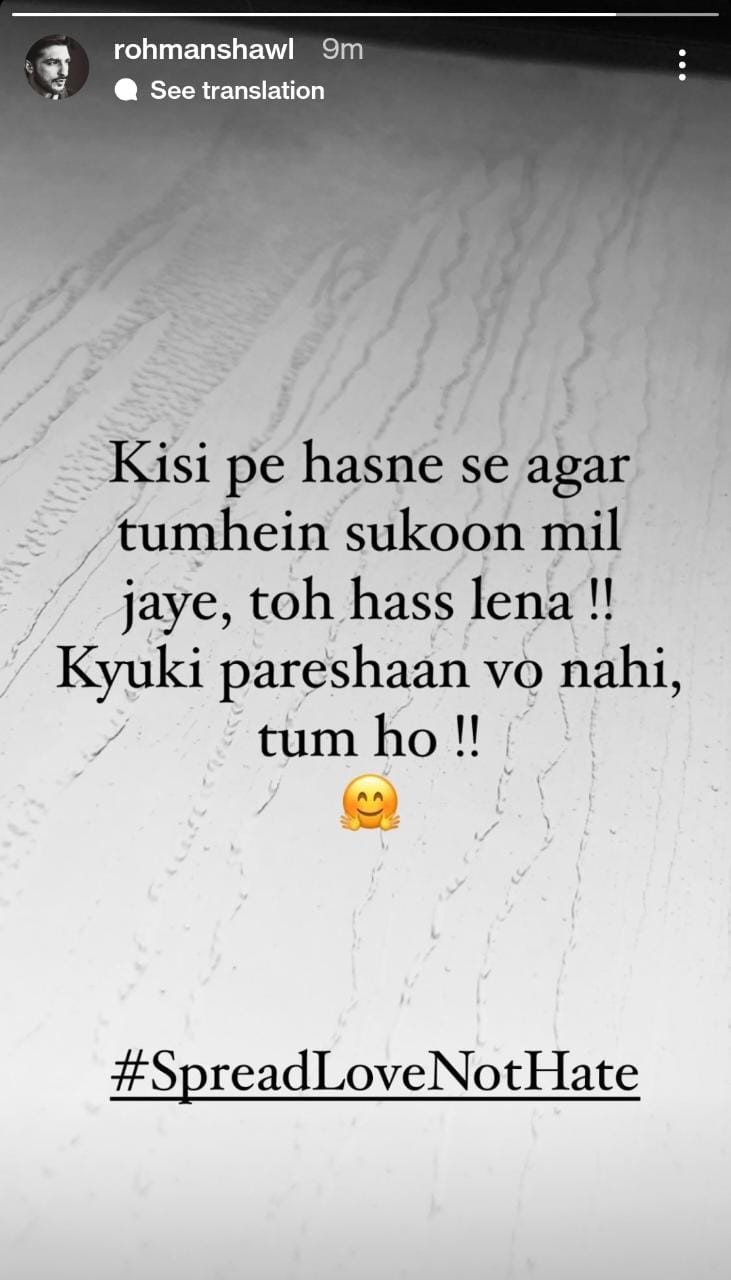 Calling love beautiful, Rohman said people should be happy for them. From the looks of it, Shawl supported Sushmita Sen as he took to his Instagram handle, her hit back at the trolls targetting Sushmita Sen and Lalit Modi. He was careful not to tag anyone as he wrote, "Kisi ke hasne se agar tumhein sukoon mil jaye, toh hass lena!! Kyunki pareshan vo nahi, tum ho!! (If you find your peach by mocking at someone else then it is you who are tensed and not them)".
Earlier, in a conversation with Pinkvilla, Rohman stated, "Let's be happy for them na. Love is beautiful. All I know is if she has chosen someone, he is worth it!".
Sushmita and Rohman Shawl ended their relationship last year. They began dating in 2018, shortly after he sent her a direct message on Instagram, which the actor said she had accidentally opened.
According to the reports, they continue to be friends as Rohman shares a good bond with her family, including her daughters, Alisah Sen and Renee Sen.
Image Source: Instagram