Ronit Roy Regrets Taking Up Karan Johar's Student Of The Year Instead Of THIS Hollywood Film, 'I Do Regret'
Throwback to the time when Ronit Roy was offered a role in Oscar-winning film Zero Dark Thirty, which he had to turn down, to accept Karan Johar's 2012 film, Student of the Year. He also revealed he rejected Homeland. Read more here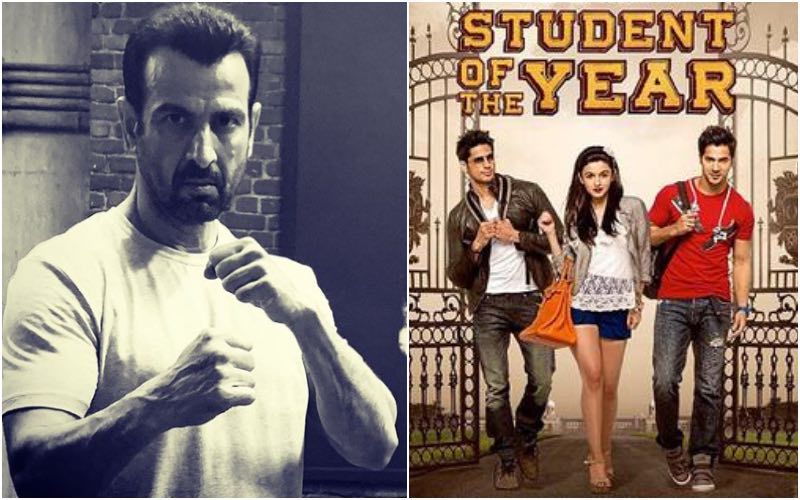 Zero Dark Thirty starring Jessica Chastain, Jason Clarke, Chris Pratt was nominated for the Oscars in 5 categories and bagged one award. But did you know that Ronit Roy was offered a role in this film but had to turn it down as he couldn't give them the desired dates which he had already given to Karan Johar's 2012 film, Student of the Year, starring Alia Bhatt, Varun Dhawan and Sidharth Malhotra. In a 2013 interview with PTI, he revealed that he was offered Zero Dark Thirty but couldn't do it as he couldn't manage the dates and he even regretted not being part of that film.
While speaking to PTI, he was quoted saying, "I was offered a very interesting role in Zero Dark Thirty. But unfortunately, I couldn't do it due to date problems. I did see the film, and I do regret not being part of it. I was shooting for Karan Johar's Student of the Year, and I was looking to work with him and couldn't let go of this opportunity. We were shooting in Thailand for the film, and there was no way I could manage my dates for Zero Dark Thirty,"
While speaking to SpotboyE.com in 2018, he revealed that he was also approached to essay the role of the villain in Homeland 6 but couldn't do this as he was shooting for Gudu Rangeela. He further said, "The makers of Homeland required 5 months at a stretch and wanted me to come on board immediately, which meant my other projects would have suffered. Plus, Adalat was on-air and I would have had to stay away from kids for that long. Therefore, with a heavy heart, I said no to the venture."
Image source: Instagram/ ronitboseroy