Sahher Bambba On The Failure Of Pal Pal DIl Ke Paas: 'Facing That Sort Of Failure Taught Me How To Be Strong'-EXCLUSIVE
As Karan Deol and Sahher Bambba-starrer Pal Pal Dil Ke Paas clocks in on two years today, the actress opens up about dealing with the failure of her debut film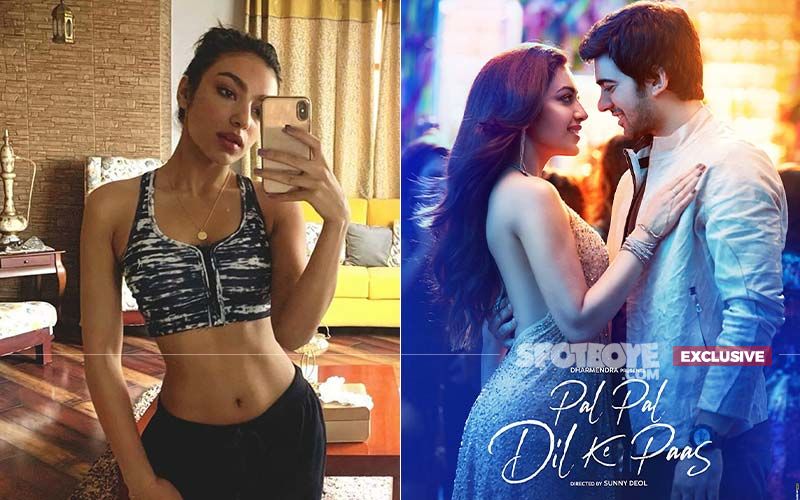 It was two years ago today, after Dharmendra and sons Sunny Deol and Bobby Deol, the Deol family launched the third generation of actors from their family, Sunny's son Karan Deol. He got a launch pad under the direction of his father with Pal Pal Dil Ke Paas, a love story where he was paired opposite Sahher Bambba.
Reminiscing about the time from her first film, Sahher, who was recently seen in Nikkhil Advani's web show The Empire, gets nostalgic. "Pal Pal will always be very special to me. I don't think The Empire would have happened to me had I not done Pal Pal. I love the entire team. Whether it's Sunny sir or Karan, we are still very much in touch and these people will always be family to me. I have made some amazing friends on that set that I am still in touch with even today. The writers of the film and Sunny sir's DA are very close to me as we started our journeys together with that film," she recalls.
However, even though the film has been special for Sahher, it being her debut, the film didn't do well upon its release. It didn't get as good reviews and its box-office collection was also disappointing. Ask Sahher how challenging it was to face failure in her first film, especially since she doesn't come with any film background and she responds, "It definitely was very tough but I really feel that today I am such a strong person emotionally due to that. Everything teaches you something or the other in life and Pal Pal has taught me to stay strong."
She goes on to assert, "Before Pal Pal I wasn't that strong of a person at all, but after facing that sort of failure, it taught me how to be strong. And whatever the box-office result of the film was, the reviews for me in the film were great, which sort of helped me get a lot of meetings with directors and producers. Had that not happened, it must have been tougher."
It's almost exactly two years after Pal Pal Dil Ke Paas that Sahher was seen in her second project on screen with the recently released show, The Empire. So, how was the whole two-year waiting period for her? "I get that question a lot but I got the offer for The Empire within five months of Pal Pal. We had already shot for two days for it when the country went into lockdown. We resumed shooting in October-November, and as soon as we got into the flow of things, another lockdown happened in 2021. So, the wait was more to do with the pandemic than anything else," she maintains.
Although Sahher used this time in a productive way. "I really utilised that time to the best of my capabilities. I was the last person to come on board for The Empire. And the very next day, I was in Jaipur to start the shoot. So, I had zero idea about my character and the script. When the country got into lockdown, I went back to my home in Shimla and read the script several times, got into a lot of zoom calls with my director and did a lot of character research. So, I utilised the time to understand my character well," she asserts.
Earlier this month, Sahher was also seen in a music video titled Ishq Mein with Sunny Kaushal. Ask her about her next projects and she informs that she has Habib Faisal and Tarun Mansukhani's adaptation of the novel Those Pricey Thakur Girls, which is being made into a web series for Disney+ Hotstar. "It's something completely different than whatever I have done yet. It's set in the '80s and I play a news reader in that and it will be out soon," she signs off with a smile.
Image Source: Instagram/sahherbambba