Saif Ali Khan Opens Up On Comforting Sara After Love Aaj Kal 2's FAILURE; Reveals Telling Her, 'You Have To Go Through This'
Saif Ali Khan says daughter Sara Ali Khan is quite tough and smart and she gracefully handled the failure of Love Aaj Kal 2, here's how he comforted her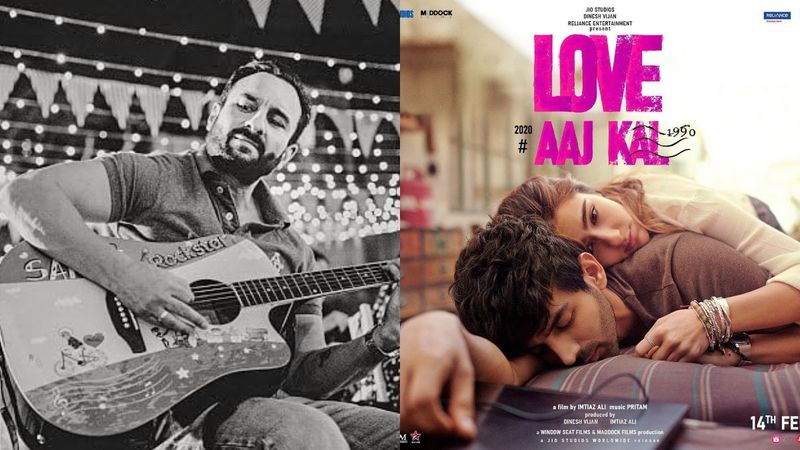 Love Aaj Kal 2 was both special and ambitious for both Sara Ali Khan and Kartik Aaryan. The romantic-comedy, however, failed to strike a chord among its viewers and turned out to be a dud, both in terms of box-office and reviews. It was also a sequel of sorts to daddy Saif Ali Khan's 2009 Love Aaj Kal. In his recent interview with Anupama Chopra, the Nawab of Pataudi opened up on the film's failure and also revealed if he comforted Sara Ali Khan after the same.
Saif Ali Khan revealed how he did leave Sara a message; however, left it on her to deal with the situation as that's how one learns. Saif added how Sara is both smart and tough and came to terms herself. "I did message her and ask if she's alright. Of course, it's a romantic and nice fatherly notion (to hold your daughter's hand through hardships), but I don't think it's really needed. I think she's quite tough and smart and she gets it. And I told her, 'you have to go through this'," said the actor.
Upon being asked why Sara chose to do the film, Saif added, "You must have liked something, you might have liked someone; the director or the producer. Not much has to go wrong for it to go wrong... You have to keep working through it."
During the same interview, Saif also addressed the famous Taimur-potty encounter that happened while he was interacting with a news channel. He said, "I genuinely did go looking for him. Normally I wouldn't involve him in an interview of mine. I just thought given the circumstances, people could do with a bit of cheering up. People seem to be happy when they see him. I did go looking for him, but he genuinely was in the loo." LOL!
image source: instagram/kareenakapoorkhan, saraalikhan95