Saif Ali Khan Says THIS Is Why Kareena Kapoor Khan, Taimur And He Were Not Wearing Masks During Their Marine Drive Outing
Saif Ali Khan says Kareena Kapoor and Taimur Ali Khan and he were indeed wearing masks at Marine Drive; however, they removed it after seeing that no one is around.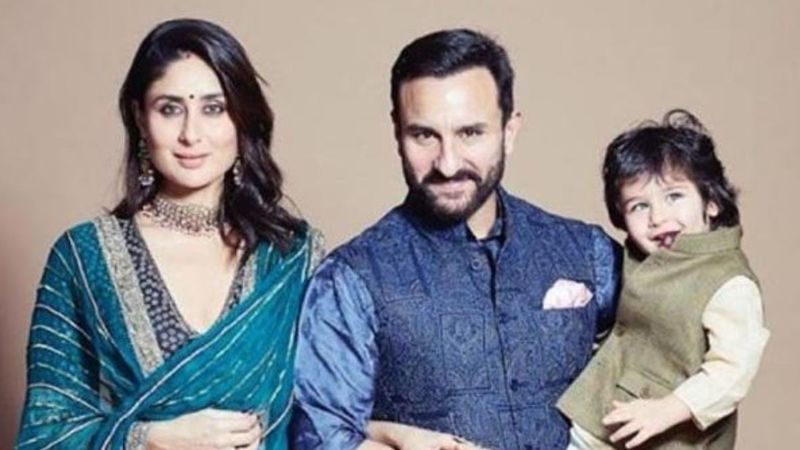 A few days ago, Saif Ali Khan, along with wife Kareena Kapoor Khan and son Taimur Ali Khan, was spotted taking a stroll around Mumbai's Marine Drive. The trio, however, was not wearing masks, especially in the wake of an ongoing health pandemic like COVID-19. It has to be noted that the Khan family had stepped out after the lockdown was relaxed. This, however, didn't go down very well with the netizens and they trolled both Saif and Kareena for being allegedly irresponsible and not following the government guidelines. Now, in a conversation with Mumbai Mirror, the Go Goa Gone actor has reacted to the same and revealed that they were indeed wearing masks.
Saif stated how that was the only time when they headed out along with Tim because he was locked inside the house for around three months. He added that they were wearing masks, however, upon seeing an empty promenade, they got rid of it for some time but as soon the family spotted people around, they put on their masks and left the location. Saif said, "That was the only time we went out and took Tim along because he'd been locked in for around three months. We had our masks on, but the promenade looked so deserted, so we took them off. But as soon as we saw that there were people around and were told children were not allowed out, we put on our masks and drove away."
He added, "That was not reported, but it's a fact that we have been responsible, law-abiding citizens and stayed home all through the lockdown and even now, only interact with a few family members."
It was after a few days ago that Sara Ali Khan's driver tested positive for Coronavirus that she had visited Saif. Upon being asked if that's a concern for him, he said, "It is. Anyone can get infected, so the stigma that has come to be attached to it doesn't make sense. Medical costs are astronomical, so it's important to stay home and safe."
image source: instagram/ therealkareenakapoor