Salman Khan's Rumoured GF Iulia Vantur Does One Thing Before And After Workout Session; It Has A Connect With The Actor
Salman Khan's rumoured girlfriend Iulia Vantur drops an Instagram post of an essential she uses pre & post-workout session and it has a Salman Khan comment. Find out what it is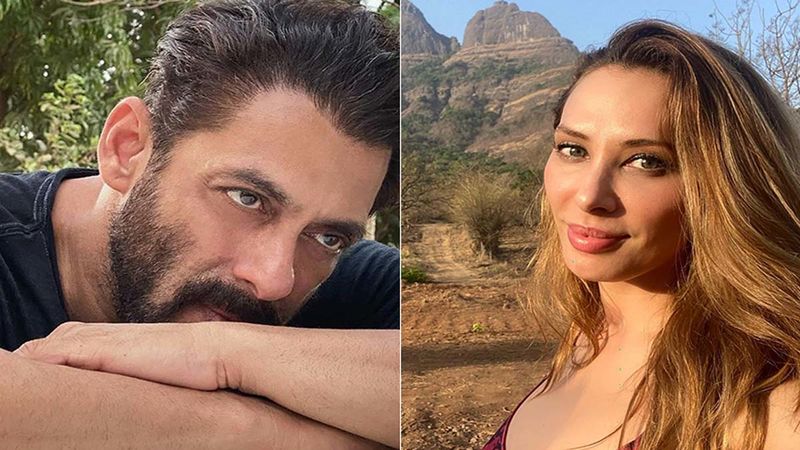 Salman Khan rumoured girlfriend Iulia Vantur has been keeping her fans posted these days as she remains quarantined at the actor's farmhouse in Panvel. Model-actress often posts pictures and videos of herself and gives a glimpse of Salman as well in her Instagram stories. Her latest story mentions something she uses before and after her workout sessions. And it is related to Dabangg Khan. Can you guess what would it be? Well, the actor has come up with hand sanitizer which is the need of the hour.
Iulia Vantur posted a video of her holding a sanitizer bottle in her hand which has Salman's image on it which was launched by him under his grooming brand, FRSH. In the background, we can see gym equipment. So now after Being Fit Salman's gym equipment, this hand sanitizer marks the actor's new venture in the health segment. In the video, Iulia can be heard saying that she sanitizes her hands before and after her work out session and she uses Salman Khan's sanitizers for the same. With the outbreak of the novel
Coronavirus, washing hands or at least sanitizing them has become of utmost importance. Also, the actor has made it available in the market at competitive prices.
Check out Iulia Vantur's story below-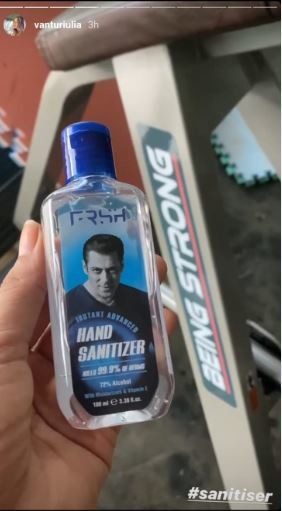 Image Source: Instagram/beingsalmankhan/vanturiulia