Sanjay Dutt is a well-known name in Bollywood. Dutt has a charming personality and unique aura which attracts people. The actor has had a tumultuous life, but he has emerged as a winner on a personal and professional front.
The 62-year-old actor has been an inspiration for many actors from the new generation. It was Ranbir Kapoor who worked with Dutt closely while shooting for the film Sanju which rightfully encapsulates Dutt's life and narrates all the episodes of his struggle. Ranbir Kapoor portrayed the character of Sanjay Dutt with much finesse. The two even shared a screen for Sanju, and today they continue to share a close bond with each other.
Now, Kapoor is all set to share the 70MM screen with Sanjay Dutt, but as rivals in their next - Shamshera. In the latest behind-the-scenes video of the movie, the Sadak actor told that he was concerned while shooting action sequences.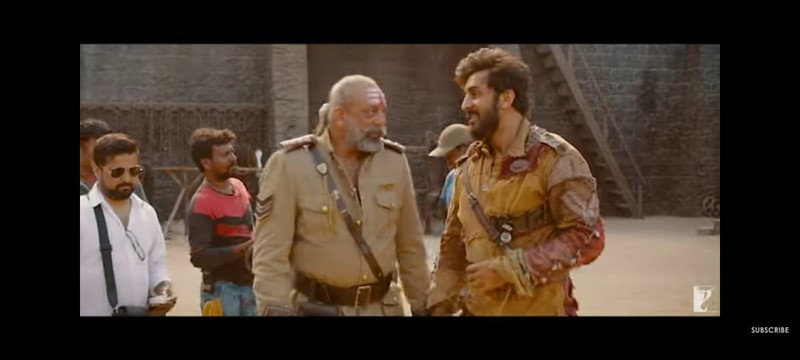 In a behind-the-scenes video uploaded by YRF on youtube, Ranbir Kapoor and Sanjay Dutt discussed that it was difficult for them to shoot fight sequences with each other. The director, Karan Malhotra told that Sanjay Dutt considers Ranbir like his son and was cautious while performing the action scene.

The Agneepath actor was quoted saying, "I was concerned kahi isko lag na jaye'. He shared his memories of Ranbir growing up. While the director also added that Ranbir would say "Wo Sanjay Dutt hain yaar, kaise karunga mai". The Barfi actor was quoted saying, " I have grown up at the age of 9 and 10 with a Sanjay Dutt poster in my cupboard, then getting to play him in a biopic, and finally for him to be the merciless menace-- Shuddh Singh. What he was on camera was so ruthless, I have never gotten hit so much in my life." He added, "It's amazing that he is my antagonist! He hits me and I have to hit him on screen. Because that's not what I feel for him. I see Sanjay Dutt, the kind of personality and aura he has, you just want to hug him and talk to him." In the BTS video, Ranbir is seen asking Sanjay Dutt if is he okay or not.
The director has described Baba's Shuddh Singh in Shamshera as the 'giant of negativity,' and RK's Balli as the 'tiny, crazy, monstrous spark of hope.' Shamshera is a period action drama, set in the fictitious city of Kaza in the 1800s. The film also stars Vaani Kapoor as the female lead. The film will witness theatrically release on July 22 in Hindi, Tamil, and Telugu languages.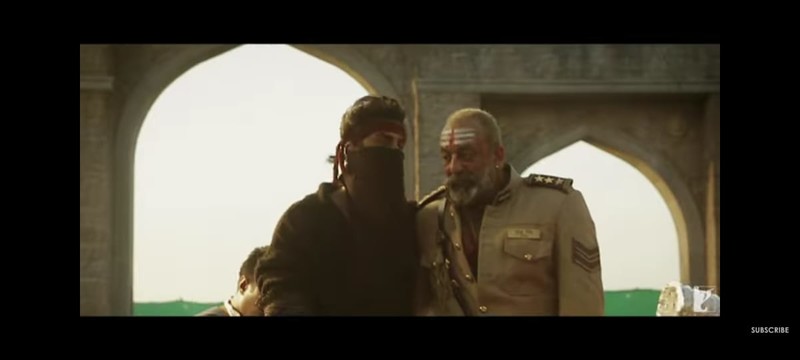 Image Souce: Youtube