Sanjay Leela Bhansali's Personal Playlist: 'Mirch Masala To Pakeezah, The Films I Grew Up Watching' - EXCLUSIVE
Filmmaker Sanjay Leela Bhansali is known for his blockbuster films like Devdas, Bajirao Mastani, Padmavat, etc. As Sanjay Leela Bhansali has a special connection with the movies, he shared an interesting list of films that he grew up watching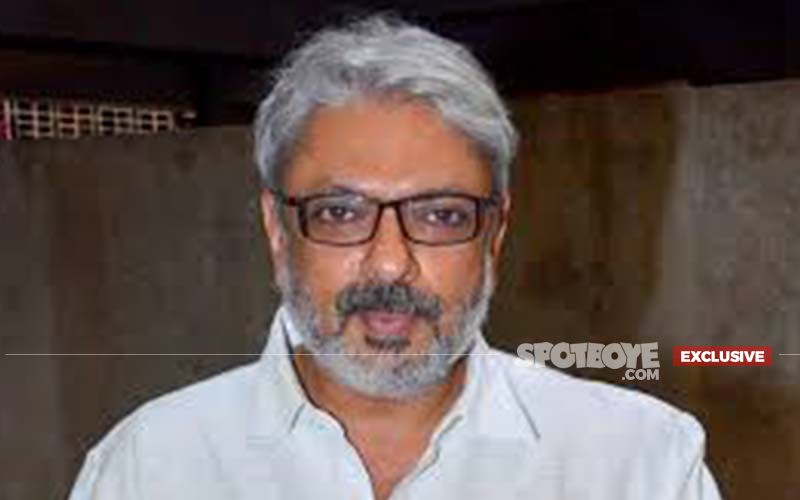 Filmmaker Sanjay Leela Bhansali is one of the most well-known and appreciated directors in the country. He is known for his blockbuster films that have managed to entertain the masses over the years. Some of SLB's films like Devdas, Hum Dil De Chuke Sanam, Goliyon Ki Raas-Leela: Ramleela, Bajirao Mastani, Padmavat, etc have a special place in everyone's hearts. The renowned filmmaker is a recipient of several awards, including five National Film Awards, eleven Filmfare, and others. As Sanjay Leela Bhansali has a special connection with the movies, he shared an interesting list of films that he grew up watching.
Here's a list of films Sanjay Leela Bhansali grew up watching:
Meghe Dhaka Tara(1960): "The way Ritwick Ghatak used Rabindra Sangeet and the level of performance he got out of the leading lady Supriya Chowdhary act remain etched in my mind. Ritwick was so ahead of his times. He himself never knew why he was taking a shot in a particular way. Years later someone like me watching the film discovered the emotional content which was so potent it survived all ravages of time. Ritwick Ghatak understood the power of sound and image."
Pakeezah(1970): "Director Kamal Amrohi was able to preserve a language that's so Indian so traditional and elegant. The Mujras, sher-o shayari, and the tahzeeb of nawabi culture, great songs dialogue scale and Meena Kumari… it was so breathtaking."
36 Chowringhee Lane(1981): "I love its tenderness and photography. But most of all, I love Jennifer Kapoor. This was unarguably one of the best performances seen in Indian cinema. So shocking when it missed the National award. Aparna Sen beautifully captured the sounds sights and scents of Kolkata. A lot of detailing went in getting the anglo-Indian lifestyle correct. And specially illuminating was Aparna's portrayal of loneliness. Everything from the title(and its number 36) to supporting performances by Dhritiman Chatterjee and Debashree Roy were bang-on.

Bandini(1963)—"A beautiful and haunting tale told beautifully by Bimal Roy. Nutan's performance ranks next to anything that Meryl Streep has done. They don't make actresses like her anymore. The climax of the film is one of the most poignant interludes. And S D Burman's music…ooof! Bimal Roy's control and restrain are not my style of filmmaking. He was a minimalist. I am not. Though I must say the heroines in my film are inspired by Bimal Roy. Aishwarya Rai Bachchan as Nandini in Hum…Dil De Chuke Sanam was Bandini. And the dilemma that the heroine faces in Hum Dil and Saawariya was Bimalda's Bandini."
Pyasa(1957): "It was Guru Dutt's tribute to Saratchandra Chatterjee's Devdas. Guru Dutt's Vijay in Pyasa was a precursor to Mr. Bachchan's angry young Vijay. Pyasa portrayed the isolation of the extremely sensitive artiste in a vulgar and commercial milieu. The relevance of Vijay remains. The use of light and shadow and the songs specially Aaj sajan mohe ang lagaa re were outstanding. Guru Dutt's artistry was never camouflaged by the message."
Do Aankhen Barah Haath(1957)—"The sheer power passion and conviction of V Shantaram that human beings can be reformed swept me away. Beautifully shot and beautiful music specially Ghumad ghumadke aaye ri ghata. And please add K Asif's Mughal-e-Azam and Mehboob Khan's Mother India. How can I not mention them?"
Image source: arabnews.pk