It's a known fact that star kids gets an opportunity easily, but it doesn't mean that success too comes easily. If you want to become successful and famous, you have to make your work count and prove yourself. And if your personal life becomes the topic of discussion in your early days, then there is a sure shot concern. And, Sara Ali Khan's Mom Amrita Singh and Sara's PR team is way too concerned for Sara.
Now, the latest that Sara's personal life is rocking again, and this time it's Sushant Singh Rajput again! By and large, Amrita wants Sara to talk and be seen around... but not with Sushant.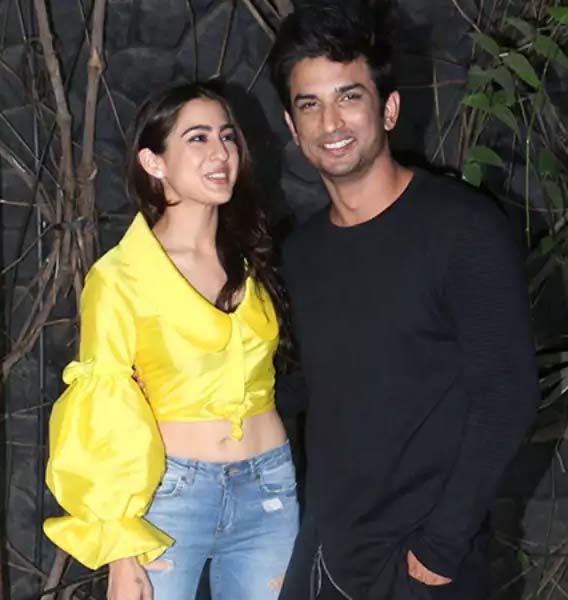 Sara Ali Khan With Sushant Singh Rajput
Just a month ago, we had told you that Sushant had unfollowed Sara on Instagram
...
And later,
we reported that couple had and stopped talking to each other
.
Well, recently and surely, the two have kissed and made up.
FYI,
Sara Ali Khan who went to NYC for a vacation with her friends did a lot shopping for Sushant and her
. And the actress came back the very next day and herself went across carrying big bags to Sushant.
Sushant and Sara fell head over heels in love with each other on the sets of their film Kedarnath. Though the couple never confirmed their relationship, but our sources are never late to update. They tell us that they shared a great equation during the making of the movie and are once again in touch--- like always before----- and dating!.
We like Happy Endings, don't you too?
FYI, since Amrita has given strict orders, the paps might not spot Sara Ali Khan and Sushant Singh Rajput together soon.
Image Source:-Samacharnama
/gulflance/instagram/sushantsinghrajputmagic/saraalikhan95