Sara Ali Khan Has A Fake Instagram Account And Uses It To Like Pictures Of Hot Models!
At a recent interview, Sara Ali Khan opened up about having fake Twitter and Instagram accounts. Not only does she stalk people, but also secretly likes pictures of hot models. Check out the video right here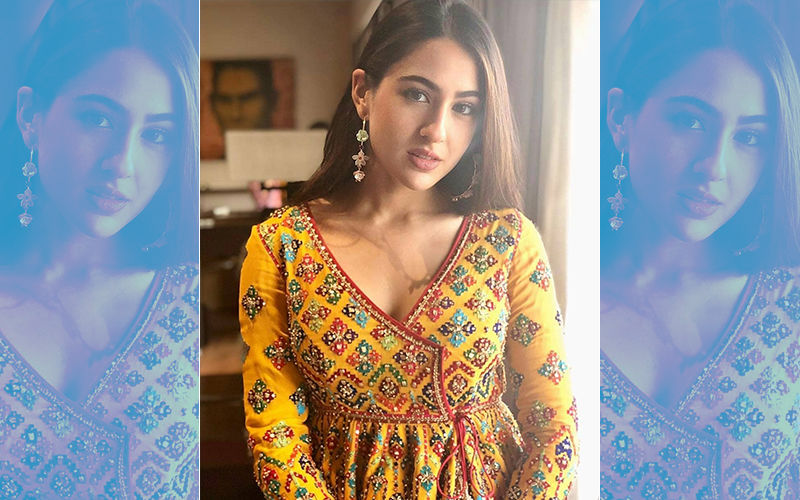 Sara Ali Khan is all set to make her Bollywood debut next Friday with Abhishek Kapoor's Kedarnath opposite Sushant Singh Rajput.
The newbie has been going around town promoting her film from every platform. She was recently at the Anupama Chopra interview for Film Companion where she opened up about having a fake Instagram account.
When Anupama asks Sara,"You are not on Twitter?" She says, "I am on a false name, but I will come on Twitter very soon." Anupama goes on to revert saying, "Are you stalking people?" and Sara in her quirky style says, "Of course, what do you mean? I am a normal person. I have a fake Instagram account also, where I 'like' things." They both burst into laughter and then Sara speaks up saying, "You can't be 'liking' random things and people."
After prodding a bit further about what she likes secretly but doesn't want to admit, Sara says, "Like hot models. People would take screenshots and make that news."
Sara went on to also admit that she hardly takes the comments on social media to heart. She reads them many times just for fun and to laugh out loud, but doesn't take it seriously at all.
Well, Sara you surely have spunk. You have been praised for the same on your recent appearance on Koffee With Karan and other various interviews. With this 'fake' account story, you surely are making fans know that you too are human.
Talking of films, after Kedarnath,
Sara will soon be seen opposite Ranveer Singh in Rohit Shetty's Simmba,
which hits theatres on December 28. Which film out of the two will be a bigger hit at the box-office? Only time will tell. But one thing is for sure - Sara is a stunner.


Image Source:-the_fab_fashion_closet/Instagram