Amol Palekar was not allowed to complete his speech at the National Gallery of Modern Art (NGMA) Director in Mumbai on Friday. Palekar was speaking at the inaugural event of an exhibition named 'Inside the Empty Box' organised in memory of the artist Prabhakar Barwe.
Palekar was first halted by someone junior to his left and then a senior lady chipped in firmly to add that he wouldn't be allowed to go on. The midway interruption was done because Palekar criticised the Ministry of Culture for reportedly disbanding the advisory committees of the art gallery at Mumbai and Bengaluru centres. In a phone interview later, Palekar also criticised a new policy of the gallery limiting the extent to which its space could be used for exhibitions not from its own collection. Palekar said, "The Barwe exhibition will be the last show that is decided by the advisory committee of local artists and not by some bureaucrat or agent of the government with an agenda of either moral policing or proliferation of certain art commensurate with an ideological incline. As of November 13, 2018, the artists' advisory committees operating at both regional centres, in Mumbai and Bangalore, have been abolished."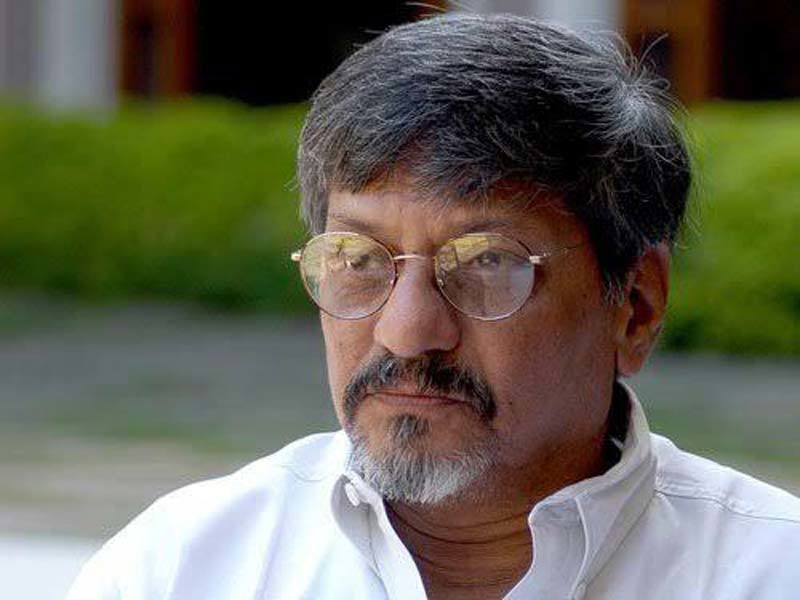 Amol Palekar
Twitterati is going to have a field day tomorrow. It's going to be Pro-Congress Vs Anti-Congress day on social media, taking this incident as the epicentre. Mumbai Congress has reacted, here's the tweet along with a few others.
Veteran Actor and Film Maker Amol Palekar being rudely cut off and asked to shut up just because he was mildly critical of Ministry of Culture. There is no Intolerance. Only sycophancy is tolerated pic.twitter.com/pFN6rhQ1g9

— Joy (@Joydas) 9 February 2019
Just got this video of one of my favourite actors, Amol Palekar, being cut off while ruing the loss of independence in art at @mumbai_ngma simply because he seemed critical of a Ministry of Culture/NGMA decision.

This is what #intolerance in the present times is all about. Sad! pic.twitter.com/u8L30qeiz7

— Annu Tandon (@AnnuTandonUnnao) 9 February 2019
No doubt, Palekar is hurt and furious. We wouldn't be surprised if actors and filmmakers too expresses their views on this incident. Let's wait and watch. It is unlikely that we won't see reactions.

Image Source: scrollin,livepune