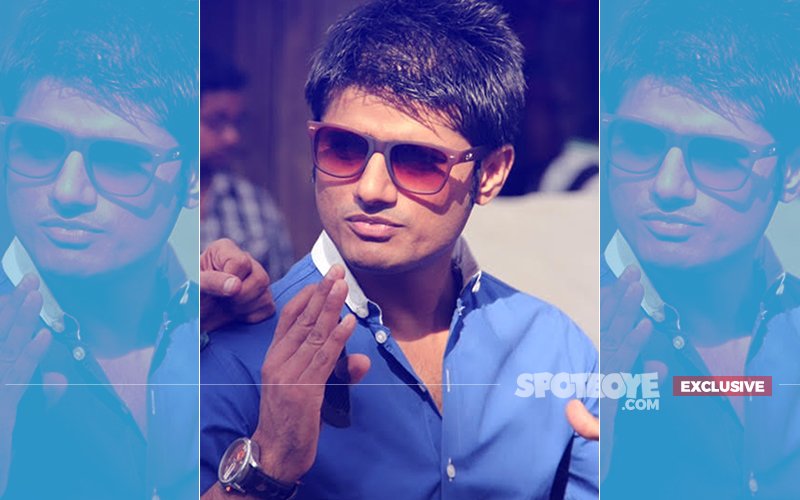 Co-producer of films like Sarbjit and Bhumi, has allegedly been accused of assaulting a minor boy from Switzerland at a Mauritius hotel, where both stayed, reads a report in India Legal Stories That Count.

Sandeep, who is currently Omung Kumar's business partner, used to work with Sanjay Leela Bhansali earlier.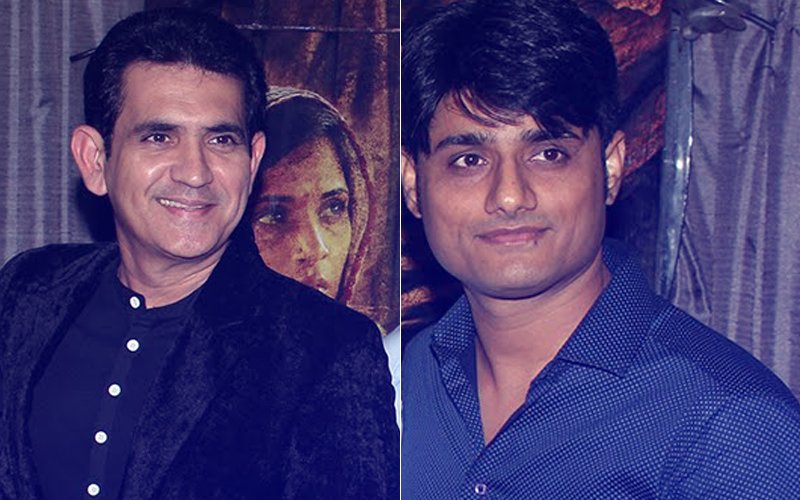 Omung Kumar And Sandeep Singh

Reportedly, the minor had visited Mauritius on a while the 37-year-old producer had gone there to look for filmmaking locations. The incident happened on March 29, 2018.

"Sandeep Vinodkumar Singh, who is born in Muzzaffarpur, Bihar, allegedly befriended the minor boy at the hotel's beach and struck a conversation with him related to movies and music while on a walk along the beach. Then both went to Singh's room wherein he forcefully had oral sex with the boy. The victim somehow managed to escape and reported the matter to his father. The father rushed to the reception of the hotel to look for security staff but no one was available. Later, he made efforts to apprise security staff at the hotel premises about the incident. However, the security staff wasn't interested. Singh left the hotel soon after," reads the full report.

Below, we reproduce a copy of the police complaint, published by India Legal Stories That Count.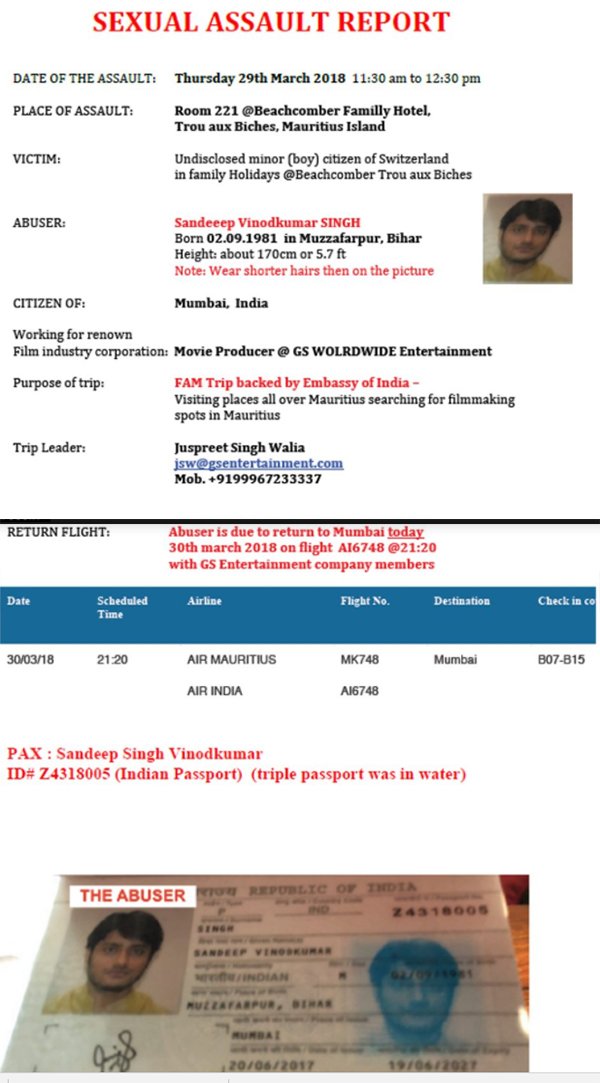 Copy Of The Police Complaint


Image Source: IndiaLegalLive