Remember how Shah Rukh Khan had recently met Saina Nehwal when he went to Hyderabad for Dilwale shoot? Well, looks like Saina has influenced him deeply.
The superstar, who is currently filming the last leg of the Rohit Shetty-directed movie, was spotted enjoying a game of badminton in between shots. Check out the actor sweating it out as he plays a round with the film's team.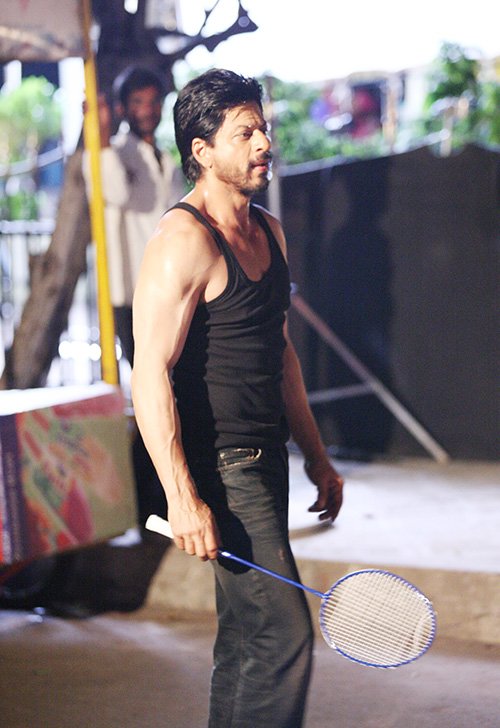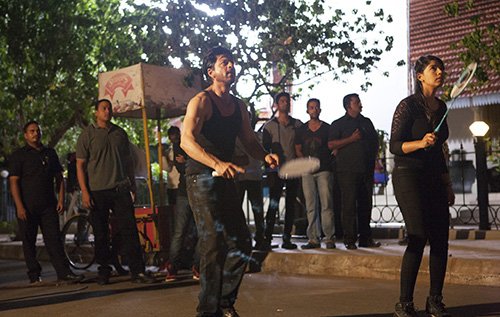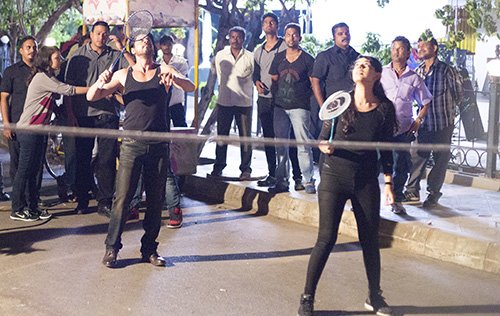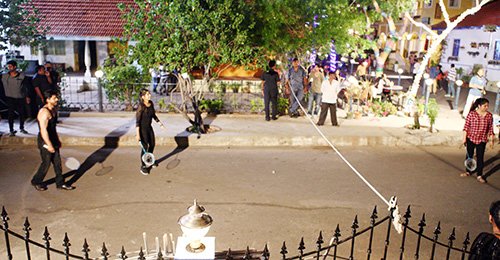 While it was badminton for SRK, Rohit indulged in a round of volleyball with his assistant directors.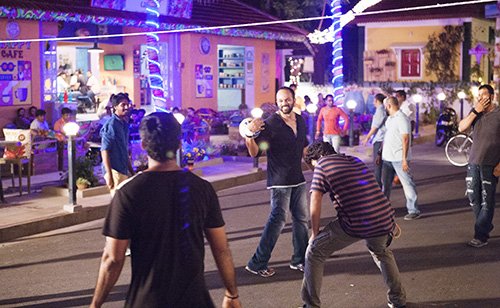 Image Source: redchillies