Shah Rukh Khan Reveals A Bizarre Script He Was Once Offered; The Story Will Leave You In Splits-Video
Film critic and author Anupama Chopra recently shared a story Shah Rukh Khan once revealed to her while writing a book based on him. In the video shared on social media, she discloses how SRK shared his experience where he was offered a ridiculous and bizarre script back in the days and the story will leave you in splits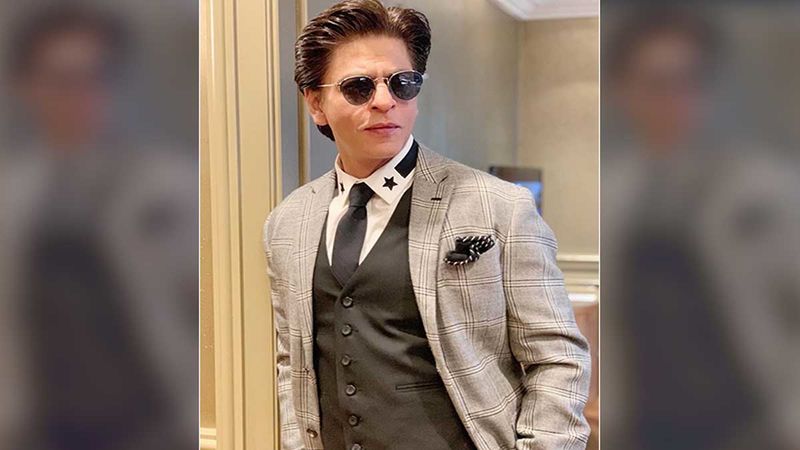 With a career spanning over 25 years in Bollywood, Badshah,
Shah Rukh Khan
is known for his films and stellar performances. Although SRK has delivered many hit films back in the days, the actor has also witnessed an equal share of flops as well. Not that he always got the best scripts. Film critic and author Anupama Chopra recently shared a story in a video of how Shah Rukh Khan once revealed to her about a bizarre and ridiculous script offered to him, while writing a book based titled King of Bollywood: Shah Rukh Khan and the Seductive World of Indian Cinema.
On Instagram, a video has surfaced talking about how SRK being once offered a bizarre script. As the video goes on, Anupama Chopra shares how the director narrated the story with SRK in the lead loving a woman who he cannot marry and so in the 'gam' (sadness) of that, he turns gangster. The story goes on as the woman marries a cop, who is chasing the gangster aka SRK, but is not aware of him chasing his wife's ex-boyfriend. Then, the cop shoots the gangster, and wounded SRK makes his way to a train in which the woman he once loved is sitting pregnant with the cop's child. Also Read:
RRR: Alia Bhatt- Ajay Devgn's South Film With Jr NTR And Ram Charan Postponed; Makers Confirm New Release Date
Strange coincidence that it was, sharing the story further, Chopra reveals that the wounded man is lying on the ground waiting for water he cannot find. Later, as he is thirsty and needs water, the pregnant ex-lover goes on to breastfeeds SRK, to stop him from dying. While Chopra shared the hilarious story, she quoted Shah Rukh Khan saying, "And at that point, the relationship between them becomes like brother and sister." Chopra also shared how the director got upset and said that the actor has a dirty mind when SRK told him that it is a very odd scene.
Meanwhile, as this cringe-worthy experience of Shah Rukh Khan has left us in splits, many social media poked fun at the said director and said he was high on 'Sasta Nasha.'
Image source: Instagram/ Shah Rukh Khan