Shahid Kapoor's Kabir Singh Co-Actor Vanita Kharat's Nude Photo Goes Viral; Fans Hail The Actress For Unabashedly Embracing Her Body
Kabir Singh fame Vanita Kharat shared a nude photo on Instagram, and wrote about loving her body. Fans were in awe of the actress and lauded her for embracing her body. Take a look!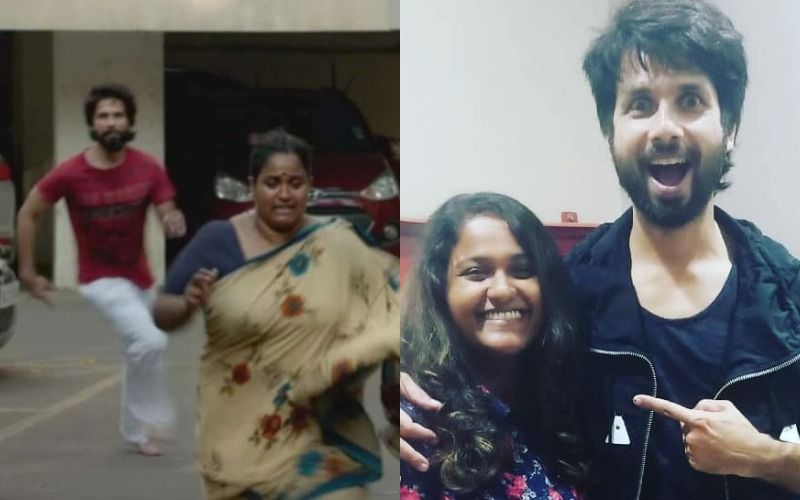 The body positivity movement is growing louder with each passing day, and now, Kabir Singh fame Vanita Kharat posted a picture on New Year that has taken the Internet by storm. While the Indian cinema is slowly and surely starting to touch upon topics like body positivity, there's still a long way to go. So it was quite refreshing to see Vanita Kharat share a nude picture from her photoshoot, talking about loving her body, and reassuring women that they are perfect, simply the way they are!
The actress smashed stereotypes, and talked about loving her body and celebrating it as it is, regardless of its size, color, age, and more. In the picture, Vanita Kharat posed nude, while holding a pillow in front of her. The picture seems to be from a photoshoot for a calendar, and the actress can be seen laughing joyfully while flaunting her body. In the caption, she wrote that she is proud of her talent, confidence, and her body, as those are the things that make her. She further urged her fans to join the body positivity movement.
"I am proud of my talent, my passion, my confidence, I am proud of my body... because I am ME...!!!"
– @bharatdabholkar @abhijitpanse @ravan_future Shot by – @tejasnerurkarr Let's get together to join this Body Positivity Movement," she wrote.
Image Source: Instagram/vanitakharat19