Shashi Kapoor's 3rd Death Anniversary: Throwback To The Time When His Heroines Termed Him No 1 On Their 'Most Handsome List'
Marking veteran actor and Padma Bhushan Shashi Kapoor's 3rd death anniversary, we go back to the time when his heroines and leading ladies called him No 1 on their 'most handsome list'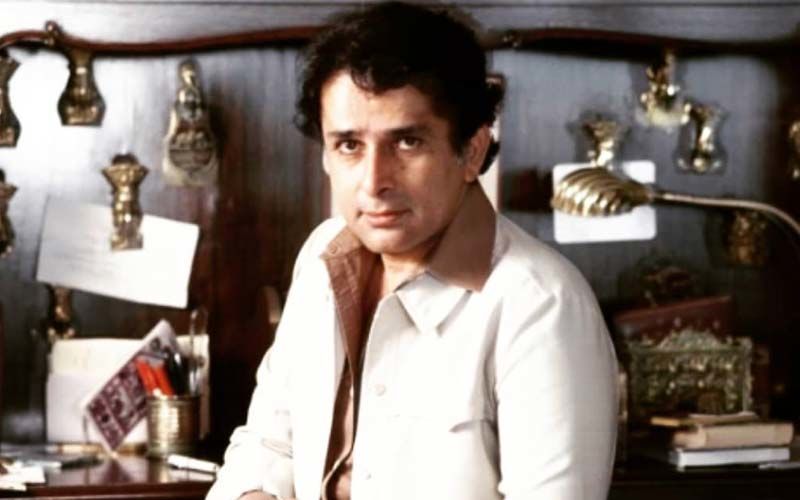 Though fiercely devoted to his wife Jennifer in real life, on-screen Shashi Kapoor was every heroine's No.1 in the most 'Most Handsome' list. The affable actor had a way of looking compatible with all his heroines. As we remembered the legendary actor and Padma Bhushan Shashi Kapoor on his 3rd death anniversary we go back in time when his leading ladies found him the most handsome of them all.
Sharmila Tagore: Though all her blockbusters were with Rajesh Khanna, Sharmila Tagore insists her most favourite co-star was Shashi Kapoor. Married to one of the most handsome men in India, Sharmila openly designates Shashi as the most handsome man she has met. They first worked together in B R Chopra's Waqt. Weirdly most of their films together like Paap Aur Punya, Aa Gale Lag Jaa, Anari, Amane Samne, My Love and Suhana Safar were flops. In 1985 they starred together in the significant political exposé New Delhi Times for which Shashi won the National award for best actor. Many consider this to be Shashi's finest performance in a Hindi film.
Hema Malini: They first starred together in Subodh Mukherjee production Abhinetri where Shashi replaced Jeetendra at the last minute. Subsequently, the suave Shashi and the beautiful Hema co-starred in Naach Uthe Sansar, Jahan Pyar Miley, Aap Beati and Trishul. Though their films together seldom worked, they loved working together. Hema maintains Shashi was a thorough gentleman.
Nanda: She was older than Shashi and took him under her wings. They first worked together in Mehndi Lagi Mere Haath in 1961 which was a flop. Then they did the blockbuster Jab Jab Phool Khile together, the biggest hit of Shashi's career. But the pair's subsequent films like Juari, Rootha Na Karo, Neend Hamari Khwab Tumhare and Raja Saab were miserable flops.
Zeenat Aman: They were first brought together by Shashi's brother Raj Kapoor in the historic flop Satyam Shivam Sunderam but were declared a hit Jodi after Chori Mera Kaam. In Roti Kapada Aur Makaan Zeenat chose Manoj Kumar over Shashi, thereby confirming she was always a lousy lover-chooser.
Rakhee Gulzar: Beginning with Sharmilee in 1971 Shashi did quite a number of the film with Raakhee like Janwar Aur Insaan, Baseraa and Trishna. But the one that we love to remember them by is Yash Chopra's Kabhi Kabhie. When actress Shammi turned producer with Pighalta Aasman Shashi and Rakhee sportingly replaced Rajesh Khanna and Shabana Azmi at the last minute. Rakhee loved to cook during shooting. Shashi loved to eat. But his wife Jennifer wouldn't let him.
Rekha: She was Shashi's favourite heroine. She starred in his prestigious production Utsav and also in his other productions Vijeta and Kalyug. The commercial films Shashi did with Rekha like Neeyat, Kali Ghata and Baseraa were flops. If the truth is told, they did no successful films together.
Shabana Azmi: Shabana learnt to appreciate and enjoy the grammar of commercial cinema through her association with Shashi. She was as comfortable doing Shyam Benegal's Junoon with Shashi as she was doing the commercial hit Fakira. Many of their masala films together like Atithee, Chor Sipahee, Hira Aur Patthar and Oonch Neech Beech were plainly awful. They were last seen together in Ismail Merchant's In Custody which was one of Shashi's final roles.
Image source: youtube/venusmovies,youtube/shemaroofilmigaane,shemaroo,YRF,pravirpant