Shefali Shah Tightly Covers Face In Plastic Wrap, Gasps For Air: 'If COVID-19 Spreads, Many Won't Be Able To Breathe'- VIDEO
Shefali Shah took to her Instagram, to share a strong message urging people to stay indoors during the Coronavirus pandemic. She wore a plastic bag over her face, to demonstrate what it would feel like when COVID-19 hits, with a safety warning to not try the same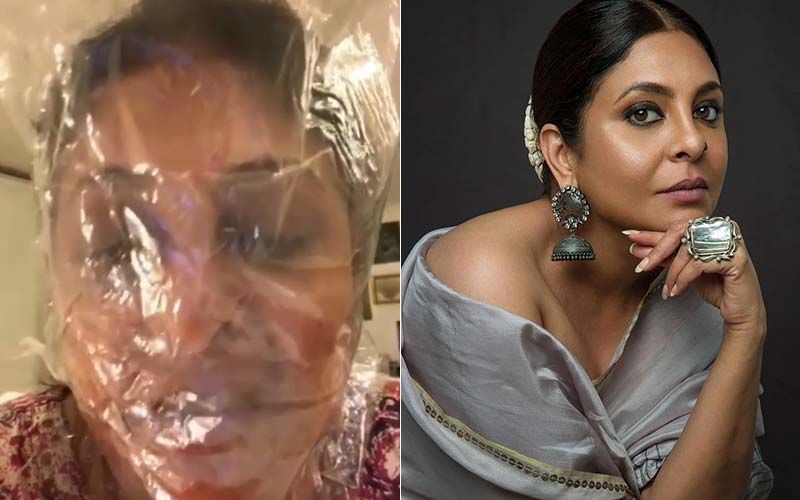 Coronavirus pandemic continues to spread globally, and in the wake of the current situation, several countries have gone on lockdown. People are being advised to practice self-isolation, avoid contact with people, and strictly stay indoors, to minimize the spread of the infection. The world is battling the coronavirus pandemic, and just yesterday, Prime Minister Narendra Modi addressed the nation for the second time this week, and announced a nationwide lockdown. Now, Bollywood actress Shefali Shah has been sharing several videos, and messages for her fans, making them aware of the seriousness of the situation.
Shefali Shah, who was last seen in the Netflix series, Delhi Crime, took to her Instagram to share a strong message urging people to stay indoors during the Coronavirus pandemic. She wore a plastic bag over her face, to demonstrate what our lungs would feel like when COVID-19 hits, with a safety warning to not try the same. In the video, she says, "This is what it feels like to be in a quarantine, I agree. But, this is exactly how your lungs are going to feel when the COVID-19 hits your lungs and the virus starts developing. So we have no option, just deal with it. Stay at home and do it for your safety, for your family's safety, for your friends' safety because one person out there gets it, it will spread like wildfire. It is already. If this isn't a warning enough, I don't know what is."
She further says how she cannot breathe. "And soon, if this spreads, a lot of us, a lot of people we love, won't be able to breathe." Check out the video:
Meanwhile, Prime Minister Narendra Modi urged people to not panic during the lockdown, as the Centre and state governments, are working on making available essential services and medicines.
Image Source: Instagram/shefalishahofficial