Shekhar Suman On Sushant Singh Rajput's Death: '14th Of The Month Is A Grim Reminder That We Are Still Awaiting Justice On Sushant's Front'
Shekhar Suman recently made a tweet saying that every 14th of the month will be a reminder that one more month has passed by and millions are still awaiting justice for late Sushant Singh Rajput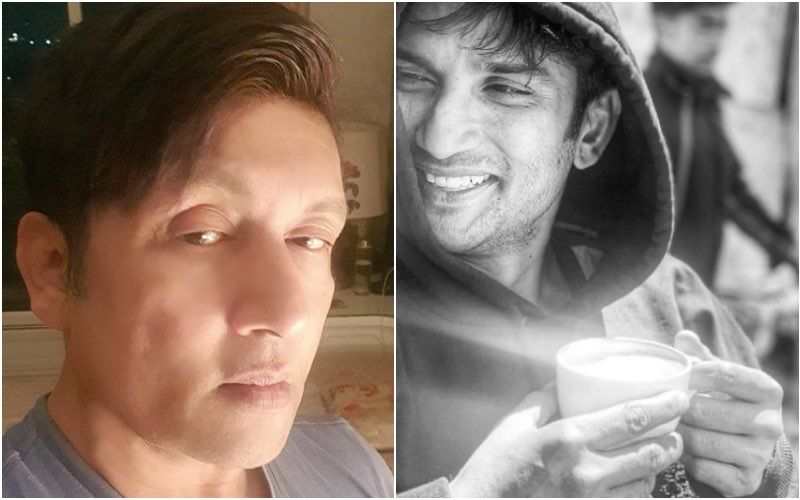 Actor Shekhar Suman has been fighting for late actor Sushant Singh Rajput's justice and has been quite vocal about demanding justice in Sushant's death case since day 1. He even visited his hometown Patna after Sushant's demise to offer condolences to his family. It has been more than 6 months since SSR's death and Shekhar is still dedicating tweets for him and the latest one mentions that every 14th of the month will be a reminder that one more month has passed by and millions are still awaiting justice.
The actor took to his Twitter handle to share a tweet which read, "Every 14th of the month is a grim reminder that one more month has gone and we are still awaiting justice on Sushant's front. June 14th - jan14th." While in another tweet, Shekhar Suman penned an emotional note stating that on Jan 14th, that is on the occasion of Makar Sankranti, the highest-flying kite, the one touching the skies would be Sushant. "On makar-sankranti, on the 14th jan. when you notice a kite that is flying the highest, touching the skies.. that wd be Sushant, above everyone, closest to God. #sushantinourprayers"
Sometime back he again tweeted saying that he felt that the world and media have forgotten the Kedarnath actor but he is still there with a motley group of people who are striving hard for his justice. "I was sitting wid a group of ppl from different walks of life who were discussing how d world, d media and ev one else have forgotten Sushant. I felt so sad and thought to myself, I'm still there with a motley group of ppl who are still fighting 4 his justice," his tweet read.
Every 14th of the month is a grim reminder that one more month has gone and we are still awaiting justice on Sushant's front.June 14th - jan14th.#JusticeForSushantSinghRajput

— Shekhar Suman (@shekharsuman7) January 10, 2021
On makar-sankranti,on the 14th jan.wen you notice a kite that is flying the highest,touching the skies..that wd be Sushant,above evone,closest to God.#sushantinourprayers

— Shekhar Suman (@shekharsuman7) January 10, 2021
I was sitting wid a group of ppl from different walks of life who were discussing how d world,d media and ev one else have forgotten Sushant.I felt so sad and thought to myself,i'm still there with a motley group of ppl who are still fighting 4 his justice.

— Shekhar Suman (@shekharsuman7) January 11, 2021
Image source: Instagram/ sushantsinghrajput/ shekhusuman