Shershaah Actor Sidharth Malhotra: 'It Was An Overwhelming Experience To Visit Major Vikram Batra's House, Seeing His Clothes, Medals, Camera
Sidharth Malhotra portrays Kargil war hero, captain Vikram Batra in his upcoming film, Shershaah, also starring Kiara Advani. The film is set to premiere on Amazon on August 12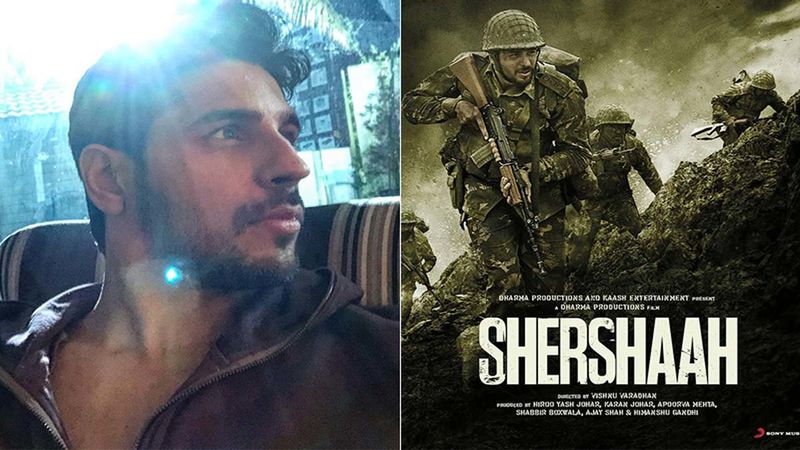 On August 12, 2021, OTT platform Amazon Prime Video will premiere the much-awaited movie, Shershaah. Starring Sidharth Malhotra and Kiara Advani, it celebrates the hardship and dedication of the Kargil war hero, captain Vikram Batra towards the nation. Sidharth who plays captain Vikram Batra on-screen was quizzed on his experience of playing someone who was a real life hero, also what kind of responsibilities he had when it came to his family and his job. Responding to this question during his interaction with Indian Express, he termed it nerve-wracking.
He said, "It's nerve-wracking to see that I might be doing my job as an actor, we might be making films but for that family, who's letting us use their story, it's not just a commercial film. It's their family's story, it's their son and brother there." Recalling the time when he shot in Palampur, though he had met the late captain's family, it was the first time he visited their house. He added, "I remember when I was shooting in Palampur, I had met the family before, but it was the first time I visited their house. On the first floor they have a lovely museum of all his belongings, his clothes, camera or his diary, medals, it was very overwhelming."
The actor revealed that because he too belongs to a Punjabi family, he could find a connection with Vikram's family. Hence, the actor speculates it could be one of the reasons Vikram's family thought Sidharth was perfectly fit to play Vikram on screen. "First, I could connect with them because they are such a warm, Punjabi family. I come from that background as well. Maybe that's why they thought I fit (the role) because I am a North Indian and they felt I looked like him," said Sidharth.
Sidharth after visiting Vikram's residence was gripped with a feeling that Shershaah was more than just a film, "I remember coming back from their house and telling Vishnu over dinner, "When you meet the family… It's more than just a film. It's such a big responsibility because we are telling their son's story. So, we can't be looking at it from a commercial point of view." ALSO READ:
Image Source: Instagram/sidmalhotra