Shershaah Writer Reveals Reaction Of Capt Vikram Batra's Family After Watching Sidharth Malhotra's Portrayal Of The Martyr In The Film: 'Vikram Was Just Like That'
Shershaah's writer Sandeep Srivastava recently revealed the reaction of late Captain Vikram Batra's family after seeing Sidharth Malhotra's role as the martyr in the film. Read on…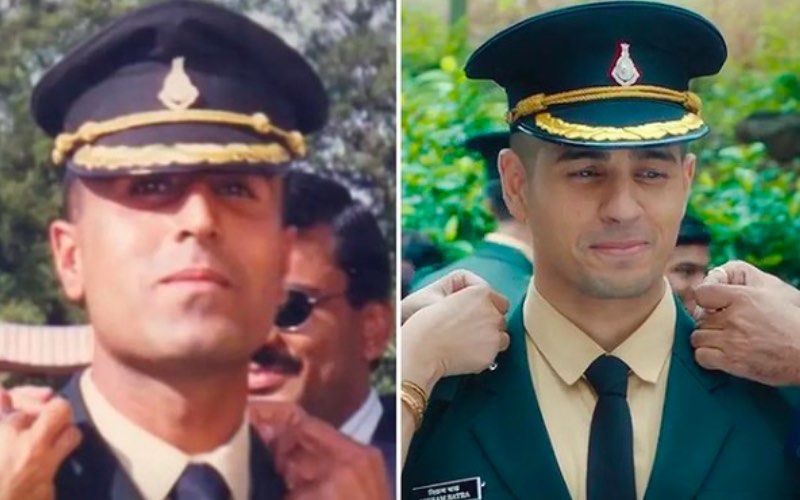 Shershaah which is based on the real-life events of late Captain Vikram Batra has touched everyone's heart. Movie buffs are not only praising the makers for showing the never-seen-before story on celluloid but also actors Sidharth Malhotra and Kiara Advani for portraying Vikram Batra and Dimple Cheema respectively. As the film is based on a real-life character, people wants to know how the late soldier's family would have reacted to it. Speaking about the same, Shershaah's writer Sandeep Srivastava recently revealed the reaction of late Captain Vikram Batra's family after seeing Sidharth Malhotra's role as the martyr in the film.
"Now what can I say. It was really overwhelming. When you're watching someone who was your friend, colleague, husband, brother and son who passed away 20 years ago and relive all those moments on the screen, there were all kinds of emotions altogether. It takes a little time to settle down. Each and every member of the Batra family said that the way Sidharth Malhotra has portrayed the role, Vikram was just like that. Also the role of Captain Sanjeev Jamwal that Shiv Pandit has portrayed on screen, Jamwal said that their interactions used to be of a similar kind, the small conflicts that transformed into a deep friendship, and everything that has been shown was bang on. They were satisfied, they were happy, they came and told us that you have done a great job actually," he told BollywoodLife.
When asked if the film will also have a theatrical release since the cinemas are now open, he said, "There might be a possibility. And if you ask those who have watched Shershaah on an OTT platform, to watch the film again in theatres, then everyone would say, 'Why not?' People have already watched the film on OTT twice and thrice, so why wouldn't they watch it in theatres again! I would like to think positive about it because the special effects that you will feel while watching on the big screen, it would definitely make you feel as if you are there on the battlefield."
Directed by Vishnu Varadhan, Shershaah starring Sidharth Malhotra and Kiara Advani is a story about a martyr soldier who passed away after fighting for the country in the 1999 Kargil war. The film was backed by Dharma Productions.
Image source: Instagram/ dharmamovies