Shibani Dandekar On Being Trolled For Supporting Rhea Chakraborty In Sushant Singh Rajput Case: 'I'm Doing The Right Thing That's All I Know'
Shibani Dandekar, who shares a close bond of friendship with actress Rhea Chakraborty, was always there for her in the time of need and faced severe backlash due to it as well. Now, Shibani opens up on being trolled for extending support to Rhea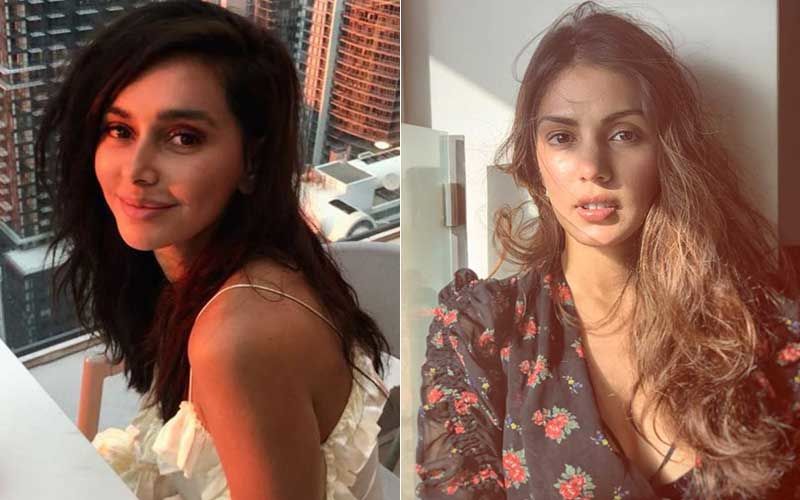 Bollywood actor Shibani Dandekar, who shares a close bond of friendship with actress Rhea Chakraborty, was always there for her in the time of need. For that, Shibani also faced severe backlash. She and her beau, actor-filmmaker Farhan Akhtar got massively trolled on social media. However, Shibani continued to stand in support of Rhea. Then and now, Dandekar maintains her support for Rhea in the actor Sushant Singh Rajput case.
Speaking with Bollywood Bubble, Shibani opened up on being trolled for extending support to Rhea Chakraborty. She also spoke about the hate being swarmed at her for standing up for Rhea. Shibani said, "It didn't bother me and I don't say this in a very like brave that I'm like invincible. It didn't bother me because, for me, it was about just being as honest and as real as possible. I stood up for what was right and I still stand by that today. I wouldn't have it any other way and once you know that that's what your truth is then what people say is really irrelevant to me and I don't know these people so how can it affect me if I don't even know why you are."
Dandekar added, "I'm doing the right thing that's all I know that's what I'm going to continue to do and you can say whatever you want. You can send as much hate as you want- It's water off a duck's back and look at the end of the day yes you are human, I think if anything bothered me it was that people have something to say when they have no idea what the truth is." Shibani continued, "Then you can be so vicious, that you can attack. It's sad that in this day and age people don't look for what is true and what is real that they're just given a platform to just go apeshit if they can go apeshit. I have absolutely no regrets and I'm totally fine."
For the unversed, after the sudden and untimely demise of actor Sushant Singh Rajput, Rhea Chakraborty was summoned by several central agencies. Sushant Singh Rajput's father KK Singh had lodged an FIR against Rhea and five others accusing them of abetment of suicide. She was then arrested and sent to judicial custody. After almost a month, the actress was released on bail. Back then, Rhea Chakraborty and everyone who voiced support for her faced severe backlash on social media.
Image source: Instagram/ ; SpotboyE Archives