Shilpa Shetty Breaks Into A Happy Dance As Her Fitness App Wins Best App Award
Shilpa Shetty is on cloud nine. Reason? Well her fitness app, The Shilpa Shetty has been honoured with Best App of 2019 in the personal growth category. Taking to her Instagram handle, thrilled with this milestone in her career, she shared the news with her followers and thanked them as well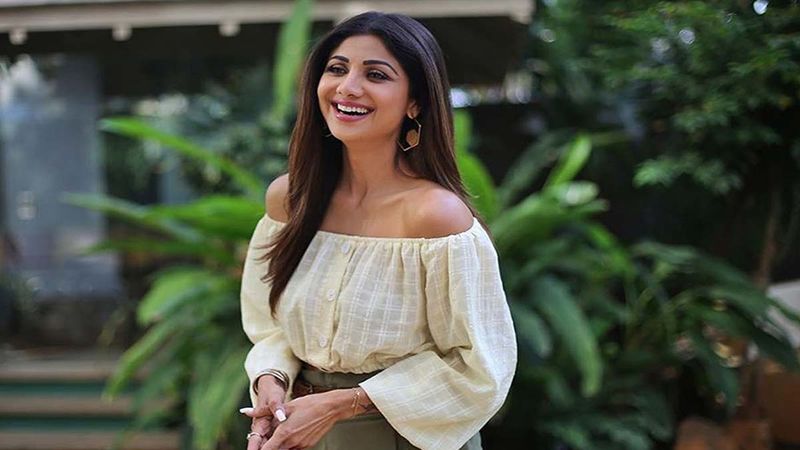 Fitness freak and one of the finest actresses of Bollywood,
Shilpa Shetty
is in a celebratory mood. Captured happy dancing in one of her Instagram posts, the actress is unable to contain her excitement as she shares her joy with her followers and fans who log on to the App every day. The actresses fitness app, The Shilpa Shetty has been awarded as the Best App by Google Play in the category of personal growth. Her fitness app helped people follow a healthy lifestyle by taking smaller steps, towards their goals in their day-to-day life.
Congratulationss!! Shilpa. This 'This Shilpa Shetty' app was launched earlier this year with 15+ programs pertaining to weight loss program, post-pregnancy weight loss, daily yoga, office yoga, flat belly and many more.
During her launch phase of the app, as stated in Economies Times Shilpa had said, "I realised a lot of people need help and direction and information and ask me how I do it, hence I decided to put all this into my app with my experience and the help of the best experts in the business to help you workout in the comfort of your home with no equipment or expensive gym memberships from beginner to advanced athlete, we have plans specifically made for all levels."
Image Source: Instagram/theshilpashetty