Shilpa Shetty Clocks 15 Million Followers On TikTok On Her Daughter Samisha's 2nd Month Birthday On April 15 - Sweet Coincidence?
Actress Shilpa Shetty in her latest Instagram post revealed that number 15 is lucky for her since her daughter, Samisha was born on the 15th of Feb and on her second month birthday today, ie, April 15, she hit 15 million followers on TikTok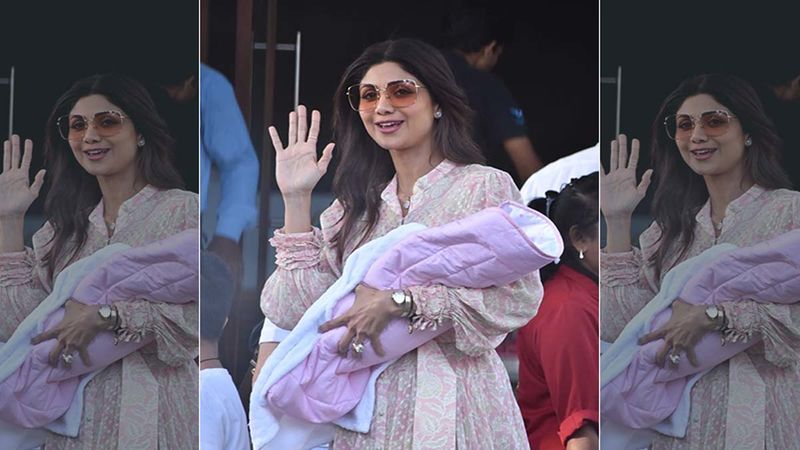 Star couple Shilpa Shetty and Raj Kundra was blessed with a baby girl on February 15, 2020 via surrogacy. Breaking the news to the world, they also revealed her name on the social networking site, their little one is named Samisha Shetty Kundra, since then 15 has become the actress' lucky number. Revealing it today in her Instagram post, she gave out one more reason for this numerical being lucky for her yet again. Can you guess what would it be for?
The actress reveals of touching 15 million mark on her TikTok account on April 15, 2020, thus making this digital extra special for her. She penned a long post explaining the same on her Instagram account. Accompanying this post is a video where we get to see her little daughter, Samisha too. Having an adorable chat with her daughter, the actress continues to keep her face under wraps. Dressed in a cute little frock with white frill on the hemline and pink headband with big bow on the top, Samisha's back from facing the camera.
She wrote in her caption, "Some things in life are a little more special than the others. The number '15' has been added to that list now!..."
Image Source: Viralbhayani