SHOCKING! Indian Matchmaking's Sima Taparia Says Priyanka Chopra-Nick Jonas Are Not A 'Good Match': He Looks So Small And She Looks Elder'
Indian Matchmaking's Sima Taparia aka Sima aunty takes a dig at Priyanka Chopra and Nick Jonas' age gap and says they are not a 'good match'!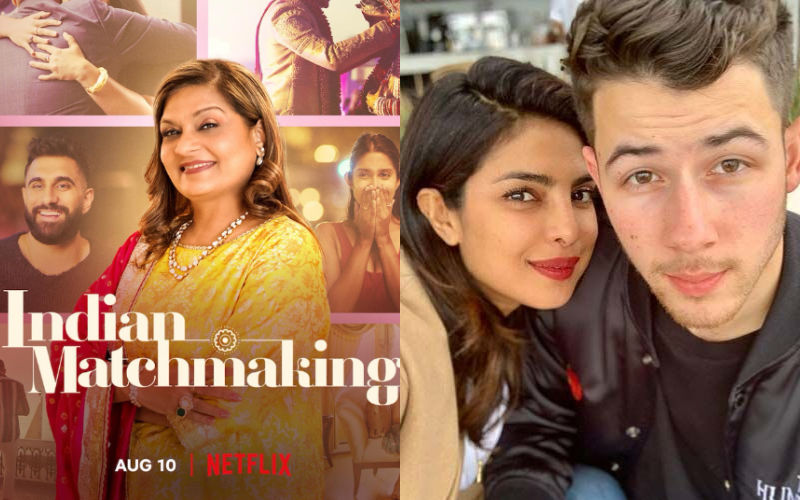 Actress Sima Taparia is widely known for playing Sima aunty- an infamous matchmaker in the popular web show 'Indian Matchmaking'. The show is back with its exciting second season and one of the main highlights of the new season was Sima taking an indirect dig over the power couple Priyanka Chopra Jonas and Nick Jonas. The actress on the show plays a matchmaker character who does not believe in the age gap and she shared her opinions on older women marrying younger men.
Sima Taparia confessed to being a bit old-fashioned and asserted that Priyanka and Nick do not make for a 'good match'. Quite shocking! Sima said, "I think when a guy is seven years older, it's okay. But for the girl to be seven years older, I don't know. Maybe I am old-fashioned." She added, "I don't feel it's a good match. Sorry to tell that. They have married but it's not a good match. He looks so small and petite in front of her and she looks elder."
To note, Priyanka and Nick, who got married in 2018, have an age gap of 10 years. While PeeCee is 39, the American singer is 29-year-old. The couple has indeed proved that age is just a number when it comes to love. In an old interview with Hauterfly magazine, Priyanka's mom Madhu Chopra addressed the huge age gap between her daughter and son-in-law and said it doesn't bother her.

Earlier this year, Priyanka and Nick embraced parenthood as they welcomed their first child, daughter Malti via surrogacy.
Meanwhile, the second season of 'Indian Matchmaking' was released on Netflix on August 10. The series shows how matchmaker Sima Taparia helps her clients to find the right and perfect match for them.