Actress Shweta Basu, who was detained in an alleged sex scandal a few months back, is out and optimistic now.

A day after getting a clean chit from the Hyderabad court, actress Shweta Basu Prasad has issued an open letter to the media via her twitter handle. In it, she accuses the media for 'creating a mess in her life' and denies the initial statement, adding that whoever came up with it must have been smoking funny cigarettes.

And the letter says (no changes made):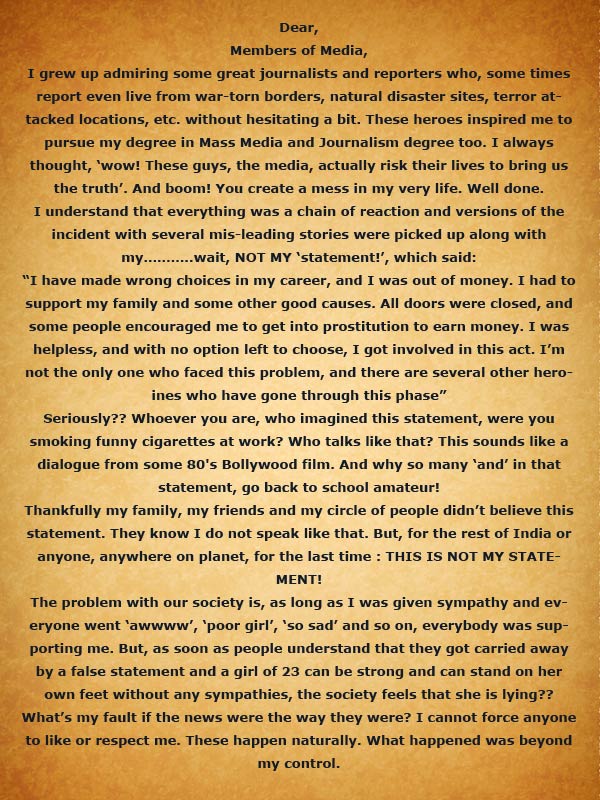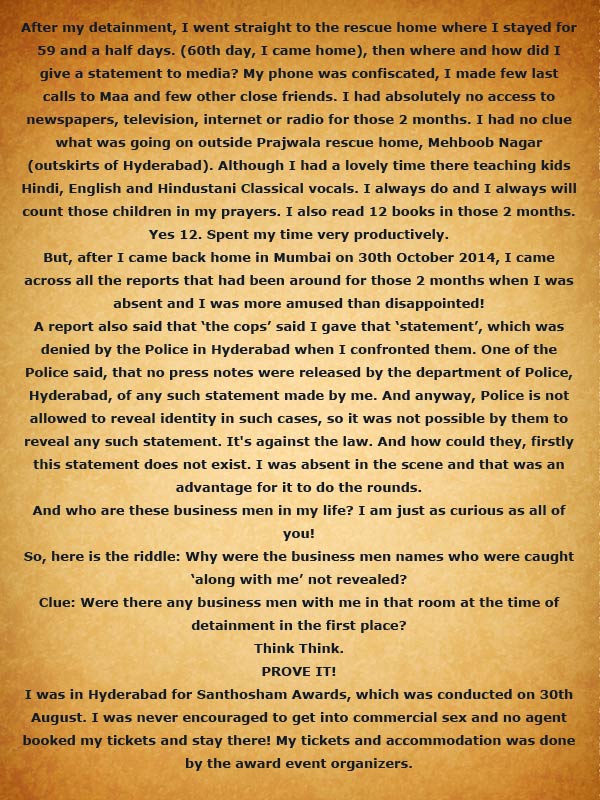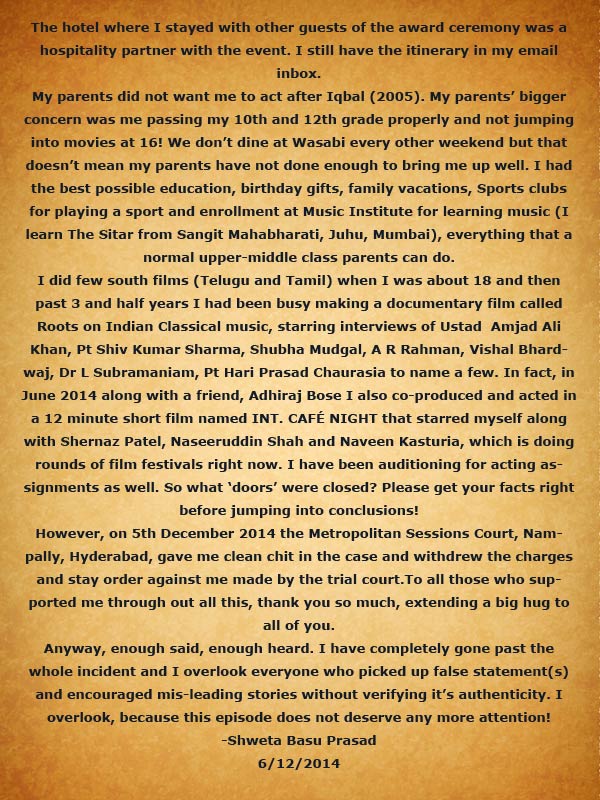 Very well expressed is what we would like to say but first a poem and now a letter. Is she trying to grab media attention or is this a genuine attempt to finish this matter once and for all?

Take a look on the poem she wrote when she was in jail: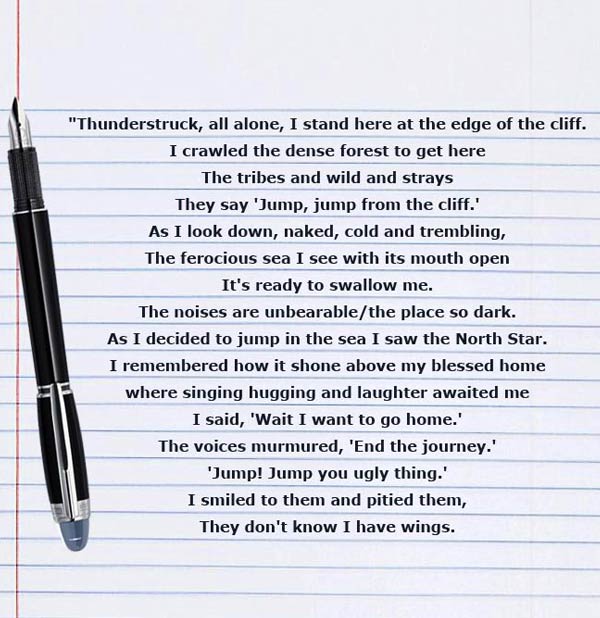 Give us your comments below!