Sidharth Malhotra- Kiara Advani Wedding To Be Close Knit Affair, Shershaah Couple To Follow Vicky Kaushal And Katrina Kaif's Footstep- Reports
Sidharth Malhotra and Kiara Advani reportedly will get married in April next year in Delhi in will a private ceremony like Vicky Kaushal and Katrina Kaif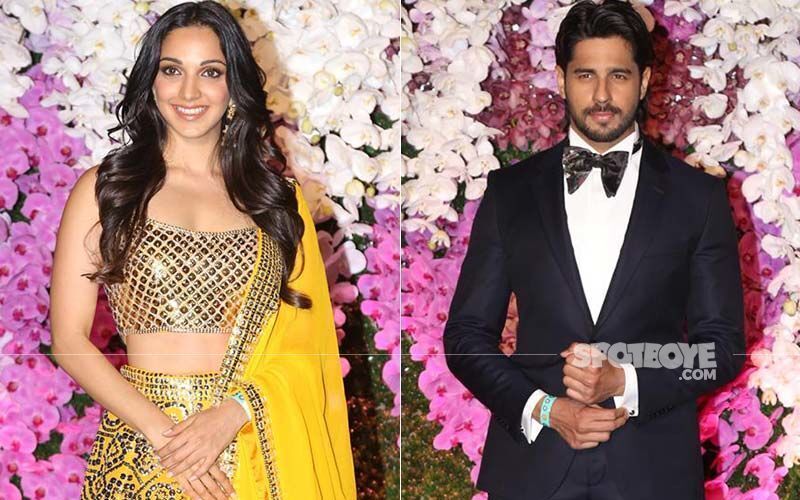 Sidharth Malhotra and Kiara Advani are one of the most loved couples in Bollywood. The duo has been dating for a long and now they are all set to get married. Everyone is waiting for the official announcement from the couple's end but the duo has not confirmed anything. Reportedly, their wedding would be a private affair like Vicky Kaushal and Katrina Kaif.
As per BollywoodLife reports, a source informed them that Sidharth Malhotra and Kiara Advani are planning to get married in April next year, and will be a close-knit wedding ceremony.
The source added, "Sidharth is a very private person and he has always kept his personal life away from the media glare. he wants to be known only for his work as he is an actor and right now he is at a very good phase in his professional life as well. While Kiara too is not very keen to go all public about their wedding and wants to keep this a personal affair. But they will post pictures of the wedding on their Instagram account like every Bollywood couple has done as they know that their fans deserve this as they get so much love from them."
Meanwhile, the reports suggest that the wedding will happen in Delhi where the 'Shershaah' actor's family dwells. Even the wedding festivities and functions will take place in the nation's capital and nothing will happen in Mumbai.
You might remember when the 'Student of the Year' actor appeared in Koffee With Karan 7 with Vicky Kaushal, Karan Johar complained about not being invited to Vickat's wedding. Sid took Vicky's side and said that it was their time and it is okay if they did not want any person from the industry at their wedding.