SP Balasubrahmanyam Disappointed With PM Modi's Pic With SRK And Aamir Khan: 'Our Phones Were Snatched But Stars Took Selfies'
Singer SP Balasubrahmanyam was among those who attended the Change Within meet with Prime Minister Narendra Modi. PM Modi's selfie with Aamir Khan and SRK had gone viral and SP Balasubrahmanyam is bewildered as he was asked to leave his cellphone before entering the premise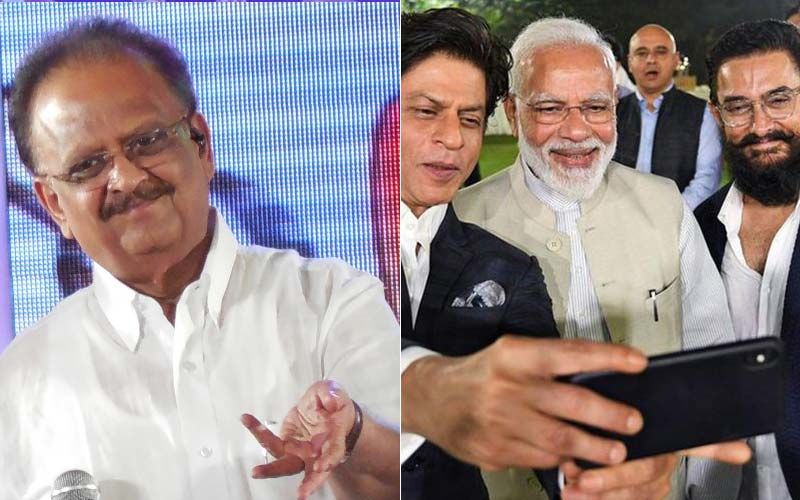 A few days ago, on October 29, Prime Minister Narendra Modi had met several Bollywood actors and members from the film fraternity on the occasion of Mahatma Gandhi's 150th birth anniversary. An initiative 'Change Within' was launched and was graced by the who's who of Bollywood such as Shah Rukh Khan, Aamir Khan, Ekta Kapoor, Kangana Ranaut, Boney Kapoor, Jacqueline Fernandez, and many others. The official handle of PMO had tweeted videos of all the stars from the event, and PM Modi's selfie with Shah Rukh Khan and Aamir Khan had gone viral on the Internet. Now, looks like singer SP Balasubrahmanyam is not very pleased with how he was treated and is bewildered at the partiality towards Bollywood stars.
SP Balasubrahmanyam took to his Facebook where he shared that they were asked to leave their cellphones with the security personnel upon entering the premises, however Bollywood stars were seen taking selfies with PM Modi. His Facebook post reads, "I am grateful to Ramoji Raoji, (Eenadu), because of whom I was able to attend a reception hosted by our Hon. Prime Minister at his home on the 29th of Oct. Upon entering the premises, we were asked to leave our cellphones with the security personnel and were given tokens for the same. But I was bewildered at the STARS taking selfies with the PM on that day. THINGS THAT MAKE YOU GO HMMM?????"
ALSO READ: PM Narendra Modi's Selfie With SRK And Aamir Khan Is Bothering Ram Charan's Wife Upasana Kamineni Konidela, Here's Why
In other news, Ram Charan's wife Upasana Kamineni Konidela had also taken to her Instagram handle to request PM Narendra Modi to not neglect the South actors and prefer Bollywood artists over them for his Change Within initiative.
Image Source: Wikipedia, Facebook/S. P. Balasubrahmanyam