Eight years ago, he rebelled and broke free, moving out of his family home with the Deols. He parked himself in a separate flat in Juhu, and his girlfriend Preeti Desai moved in with him. But today, he is back in the Deol bungalow.

A source says, "Abhay needs Dharmendra and his father around him. He is feeling quite lonely at the moment."

Rewind. Abhay Deol hit a low personally and professionally after the failure of a number of his films and some very public controversy.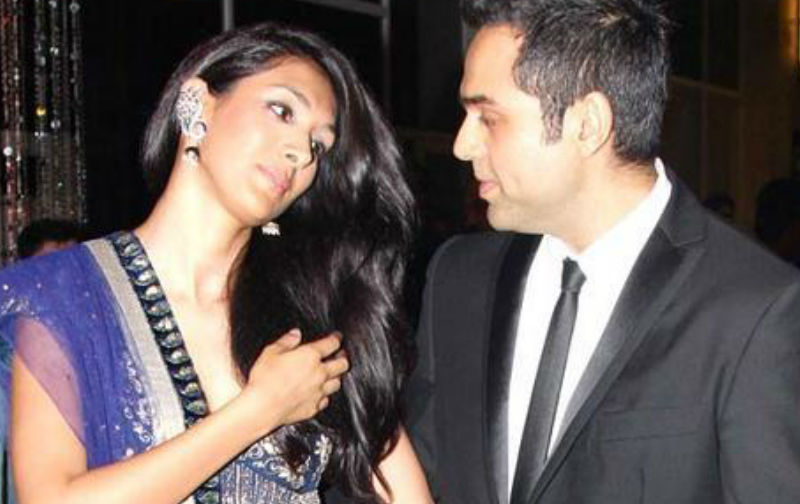 He broke up with his girlfriend, model-turned-actress Preeti Desai, who left him in the US and returned to India. In a recent interview, when asked about marriage to Preeti Abhay said, "Not any time soon. I don't define relationships that can't be. It's everything and nothing at the same time. The kind that makes you learn how to live and how to be." Okay, so that was a very roundabout answer, but the point is clear.

The Socha Na Tha actor had been in the US for a while and Preeti was with him. But they had a huge fight, we hear, and that's when she asked him point blank if they were still going to be a couple. Abhays curt reply was 'No.

And he didn't have much going for him at the time except a few appearances at events overseas, for which he would turn up late.

Adds the source, "Abhay is likely to remain in the Deol household for a long time. Dharamji, Sunny and Bobby are rallying around him. It's not an easy time for him. Nobody knows if he will ever go back to his own house, or decide to stay on with Dharamji. Let's wait and watch."

Come on, Abhay, you are a Deol. Pull up your socks! Talent like yours should not go to waste.


(To know more, tune into SpotboyE The Show at 9 pm tonight on 9XM)