Sona Mohapatra Asked If Her Tweets Were A #MeToo Campaign Against Utsav Chakraborty Or Personal Experience; Singer Calls Bull****
Sona Mohapatra once again talked about #MeToo when she was asked if her tweets about #MeToo and Utsav Chakraborty is her opinion or is she running a campaign. To which she clearly stated it to be her opinion but also muted the user's account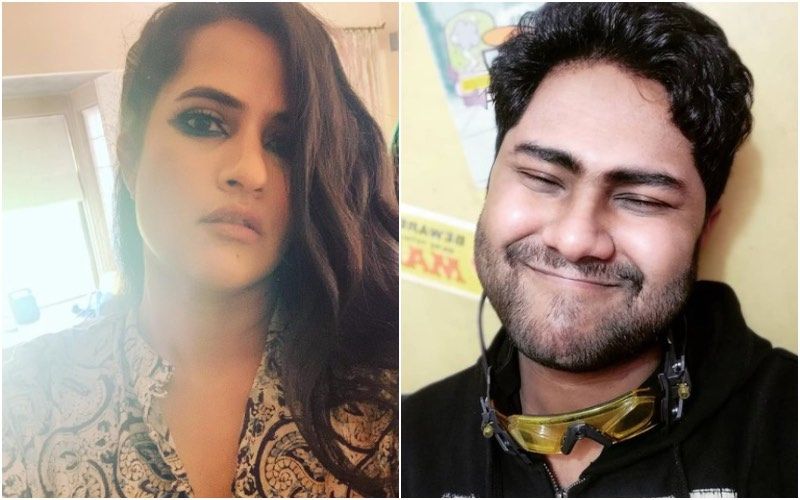 Playback singer Sona Mohapatra seemed to be a torchbearer when it comes to talking about #MeToo. Time and again, the lady has been sending across some strong opinions on the topic of sexual misconduct on social media. That's not it, she also ensures to hit back at the stars whose name has been attached to the #MeToo cases. Having said that, Sona once again talked about the #MeToo scene when she was asked if her tweets about #MeToo and Utsav Chakraborty is her opinion or is she running a campaign. To which she clearly stated it to be her opinion but also said that she has muted the account henceforth.
Sharing a tweet on her Twitter handle, she wrote, "A quick rap on the knuckles to you Mr Anon handle. Yes, I have seen screenshots of the messages & pics Mr Utsav used to share with women & also writing a tweet with an opinion isn't running a campaign. Keep your bullshit in your corner. You are muted henceforth on my timeline" she responded to Men's Day Out's tweet who shared a screenshot of Sona's 2019 tweet which read, "A Quick Question @sonamohapatra Did you know @Wootsaw personally? Were your 'campaigns' against him a matter of 'knowledge and personal experience'? #MenToo #MeToo #MeTooIndia"
Earlier, numerous girls came out in the open and spoke about having been asked by comic, Utsav, for nude pics of themselves. Not just that, the man has even been accused of sending inappropriate pics of himself to girls. Since the story broke out, Utsav has apologised profusely on social media. And since then, Sona has been taking several jibes at him at various occasions.
A quick rap on the knuckles to you Mr Anon handle. Yes I have seen screenshots of the messages & pics Mr Utsav used to share with women & also writing a tweet with an opinion isn't running a campaign. Keep your bullshit in your corner. Your muted henceforth on my timeline. https://t.co/ETx9rQzbz0

— Sona Mohapatra (@sonamohapatra) December 15, 2020
Image source: Instagram/ sonamohapatra/ wootsaw