Sona Mohapatra Calls Out A MRA Woman Who Accuses Her Of Generalising Men As Rapists; Says 'Unlike Her, I Have Healthy Loving Relationships With Men'
Taking to her Twitter handle, Sona Mohapatra called out a Men's Rights Activist (MRA) woman, accusing her of generalising all men as rapists. She made tweets bashing the woman trolling her and opened up about her relationship with the male gender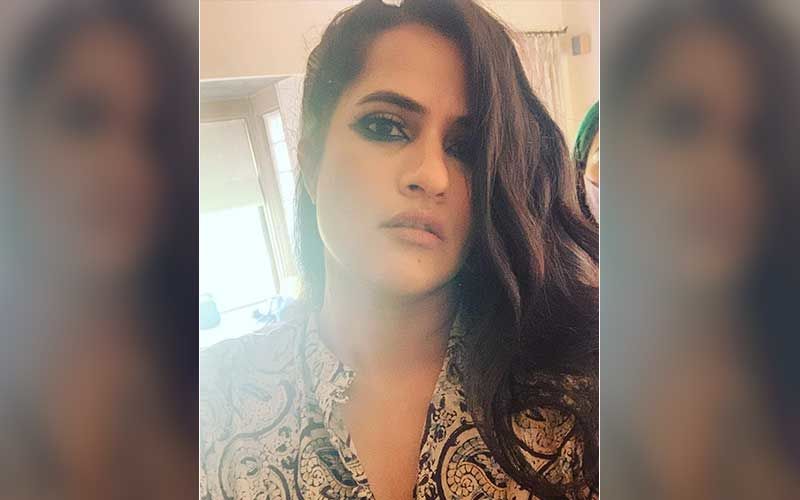 Ambarsariya singer Sona Mohapatra fears no one when it comes to voicing her opinions. The singer speaks her mind and never hesitates in taking a stand against something unjust and wrong. She is an active social media user, and shares her thoughts with the public, through her Twitter handle. Yesterday, a social media user accused Sona about generalising men as rapists. The singer made tweets clarifying her side, and making it very clear that she has never commented or tweeted on anything as such.
Today, Mohapatra slammed another social media user making similar accusations at her. Taking to her Twitter handle, Sona Mohapatra called out a Men's Rights Activist (MRA) woman, accusing her of generalising all men as rapists. She made tweets bashing the woman trolling her and opened up about her relationship with the male gender. In her first tweet, Mohapatra wrote, "Just bumped into 1 random tweet from the MRA clan congratulating another for trolling me for the last 3 odd days; all activated by rabble rouser MRA women with their newfound self-importance with their victim-men chelas... they don't realise that I never bother reading their (vomiting face emoji)!"
As the singer expressed her anger towards being trolled, she made another tweet. She re-tweeted a tweet made by a woman on social media, that reads, "I hope he is not a rapist because u find all men 'rapists'." Replying to the tweet, Mohapatra tweeted, "This "proud Indian" (jingoistic not patriotic) MRA is happy to put: 1)Words in my mouth that I have never uttered, believed. Unlike her, I have healthy loving relationships with men & don't need to suck up to them to endear myself.2)Tag my Naval war veteran father in this manner." The singer clarified that she has had healthy loving relationships with men. She explained her stance in her tweet.
Just bumped into 1 random tweet from the MRA clan congratulating another for trolling me for the last 3 odd days; all activated by rabble rouser MRA women with their new found self-importance with their victim-men chelas... they don't realise that I never bother reading their 🤮!

— Sona Mohapatra (@sonamohapatra) December 17, 2020
This "proud Indian" (jingoistic not patriotic) MRA is happy to put:
1)Words in my mouth that I have never uttered,believed. Unlike her, I have healthy loving relationships with men & don't need to suck up to them to endear myself.2)Tag my Naval war veteran father in this manner👇🏾 https://t.co/hnhdk4uKAb

— Sona Mohapatra (@sonamohapatra) December 17, 2020
Image source: Instagram/ ; SpotboyE Archives