Sona Mohapatra Has A Befitting Reply Ready For A Man Asking 'Why All Feminists Have To Show Cleavage To Compete With Men'
Sona Mohapatra gives it back to a man who spoke about her trying to woo the Bolly gang and even questioned why feminists have to show their cleavage to compete with men.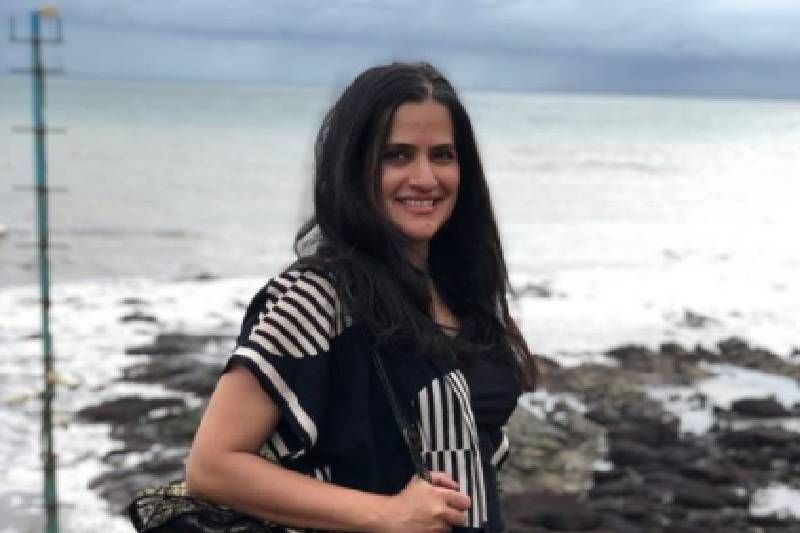 Sona Mohapatra wears her thoughts on her sleeves. She will share her opinion without mincing words, even if it means she suffers the troll attack. Quite often, Sona irks the wrath of netizens and gets trolled for voicing her opinion. However, the Ambarsariya singer has always had befitting replies ready. She gives it back to trolls with full power and that's worth applauding. Recently, Sona Mohapatra gave a savage reply to a troll who commented on her need to fit into the supposed 'bolly-gang'.
Replying on one of the videos posted by Sona Mohapatra, a netizen wrote, "Why all feminists have to show cleavage in order to compete with men... and after seeing ur few interviews i think ur a victim of bolly gang but again ur trying to woo them to be i their gang. wat a dichotomy." Giving it back to him, Sona Mohapatra responded saying, "I'd suggest you treat the multiple 'cleavages' in your brain before talking with anyone, let alone with a 'feminist' trying to 'woo' the 'bolly gang'.. (Cleavage, noun : a sharp division; a split. )"
Earlier, Sona Mohapatra was in the news because of her social media tiff with Kangana Ranaut and her sister Rangoli Chandel. The actress' sister had called the singer 'below average junk' in a tweet. Later, Sona thanked her fans for standing up in her support and wrote, "Last few days I have been trolled for calling out the Ranauts in two ways. Extreme misogyny & at the other end- '2 Rs Singer', 'Singer trying to ride on 'actors' fame'. Like fame is the be all end all? 0 respect for music. Joke is on u. Brahma, Saraswati laughing the hardest." (Also Read:
Sona Mohapatra Reacts To Kangana Ranaut's 'Selective Feminism' Jibe At Anushka Sharma: 'Kangana Hasn't Stood Up For Anyone But Her Own Self')
I'd suggest you treat the multiple 'cleavages' in your brain before talking with anyone, let alone with a 'feminist' trying to 'woo' the 'bolly gang'..
🤣😂😆
(Cleavage, noun : a sharp division; a split. ) https://t.co/gFPWqPnRBG

— Sona Mohapatra (@sonamohapatra) October 17, 2020
Image Source: