Sonakshi Sinha Eager To Know Why Varun Dhawan Is Calling Her "Bhabi" – Films A Video Too
Varun Dhawan has started a new trend on social media and poor Sonakshi Sinha has fallen victim to it. Since yesterday, Varun has been addressing the actress as "Bhabi", which has not only got fans thinking but has left Sonkashi curious too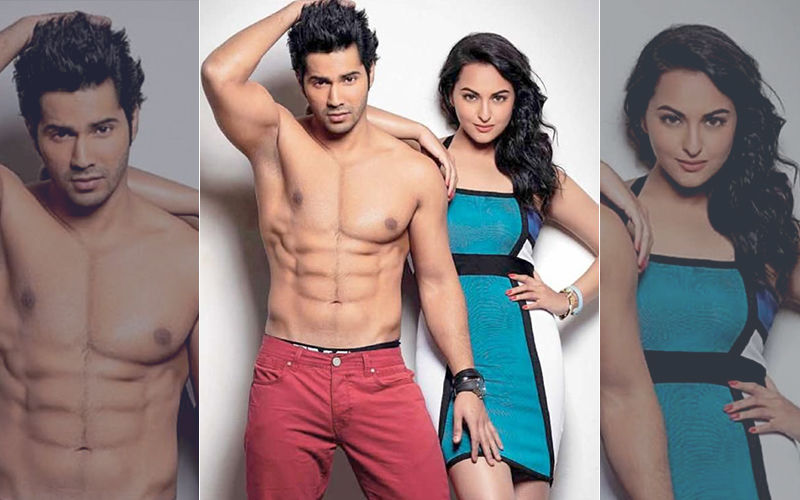 Varun Dhawan can be a real prankster at times. The Badrinath Ki Dulhania actor has targeted Sonakshi Sinha this time. Wondering what's this about? Well, here goes the story.
Yesterday, Sonkashi posted her pitcure on Instagram, where she was looking absolutely steaming hot. Varun was quick to post a comment on it, and wrote, "Bhabi". Fans got all curious that why is Varun calling Sonakshi "bhabi"? Sonakhi too replied to his comment and wrote, "Uff, Will you shut up?"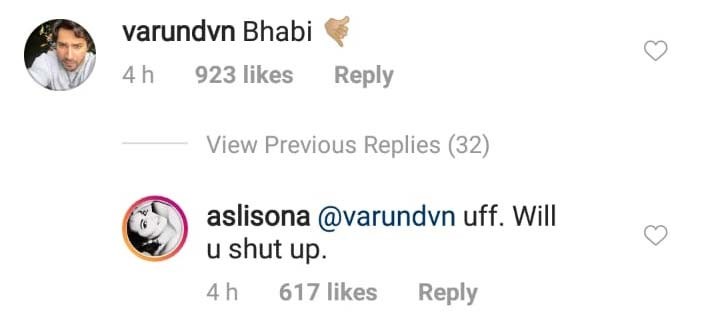 Sonakshi has not just stopped at the comment as she has made a video with Varun Dhawan in it, asking him constantly why is he calling her bhabi? Varun is seen touching her feet too in it. Watch the video below:
Varun's comment got everyone thinking that is Sonakshi playing Varun's Bhabi in some forthcoming movie or is this some 'real' and not 'reel' issue? There were a couple of comments hinting towards Aditya and Sonakshi's closeness too as the duo is starring together in Karan Johar's production,
Kalank.
So, does the film, which is being helmed by 2 States director, Abhishek Verman, sees Varun and Aditya as brothers and Sonakshi as Aditya's wife, hence "bhabi"?
You may recall that
Alia Bhatt had appeared on Koffee With Karan 6 with Deepika Padukone
and during the rapid fire round, the actress had said that if she had to set-up someone with Sonakshi Sinha, it would be Aditya Roy Kapur. Hmmm. Interesting! Does all this sum up to you guys too or we're just overthinking?
Image Source:insta/aslisona,stylish_sona31,pinterest