Sonam Kapoor has often hit the headlines for becoming trolls' most favourite target on social media. The most recent instance happened after Sushant Singh Rajput's demise when she came under the receiving end of hatred and criticism for being a star kid. In response to the same, Sonam poured her heart out in a streak of tweets calling it her karma to be born to Anil Kapoor, while also lashing out at trolls. Well, that, unfortunately, added to the mess and Sonam was embroiled into a bigger controversy with social media users calling her out. The Veere Di Wedding actor and her family members also often comes across death threats, which she makes it a point to report to Instagram.
However, if Rhea and Sonam's latest stories are anything to go by, the photo-sharing application doesn't find those filthy comments breaking their security or privacy guidelines. This hasn't gone down well with Kapoor sisters and they made sure to school Instagram by sharing screenshots of their responses to the producer's complaints. The response from Instagram read, "We found that this comment likely doesn't go against our Community guidelines. If you think we did a mistake, please report again." Rhea wrote, "Instagram, seriously?? Now let's have a look at the comment. This has happened multiple times," " Of course, I will block this individual but are you doing your part go keep this 'community' safe? Tap to see the comment."
To which, an angry Sonam reposted and added, "Instagram doesn't think death threat is a violation. Or their India team can't read Hindi."
Check out her post below: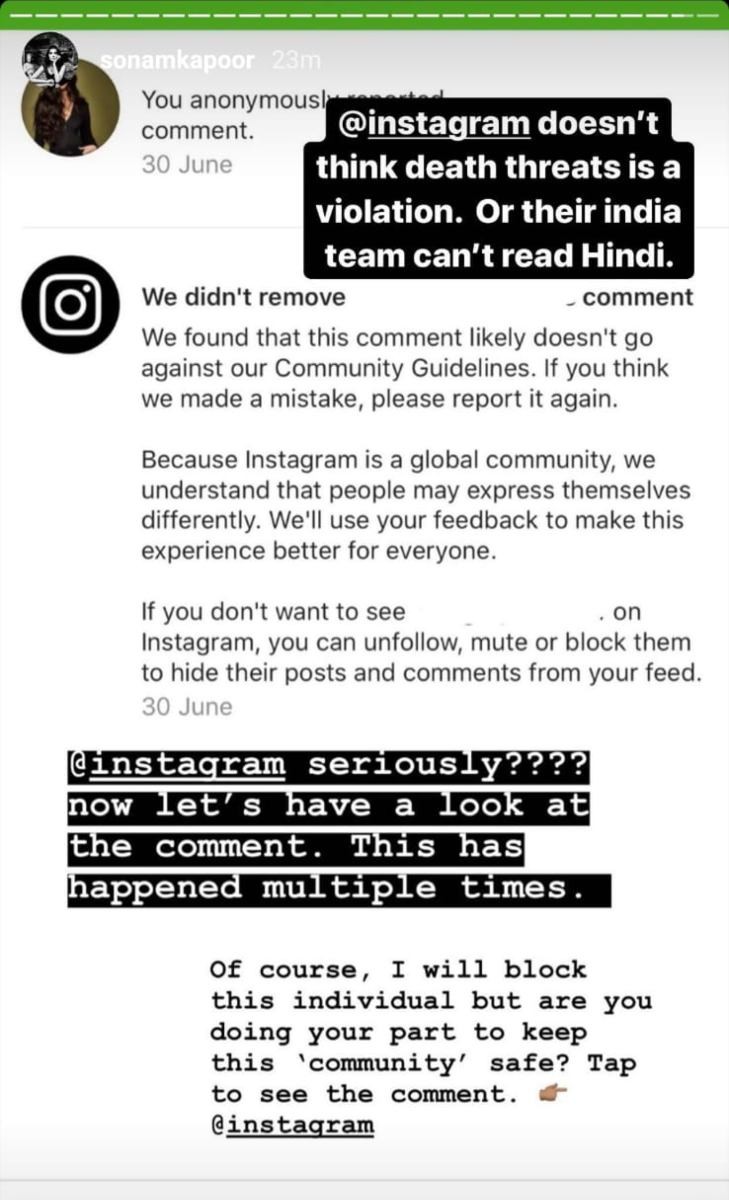 Further, Sonam shared the screenshot of the death threat that was directed at her sister, Rhea. "Just charming. Of course, I'm happy to block most unnecessarily hateful people without giving it a thought but what pisses me off is a death threat that isn't against your community guidelines, Instagram?," read Rhea's caption.
Take a look: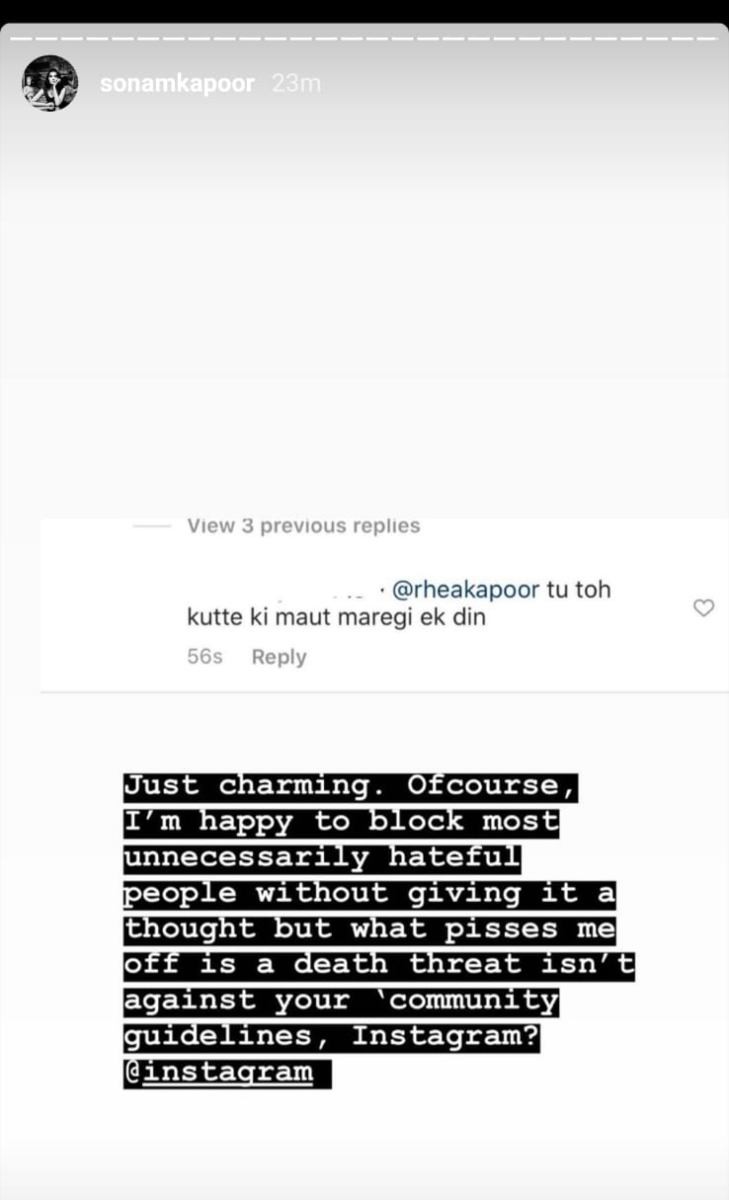 image source: instagram/rheakapoor