Sonam Kapoor Opens Up On Nepotism In Bollywood, Says 'My Father Doesn't Even Give My Number To Anyone'
In a recent interview, Sonam Kapoor and Dulquer Salman both have addressed the issue of nepotism and have raised their concerns pertaining to the term itself being viewed in a negative way. Sonam Kapoor also revealed that her father Anil Kapoor does not give out her number to anyone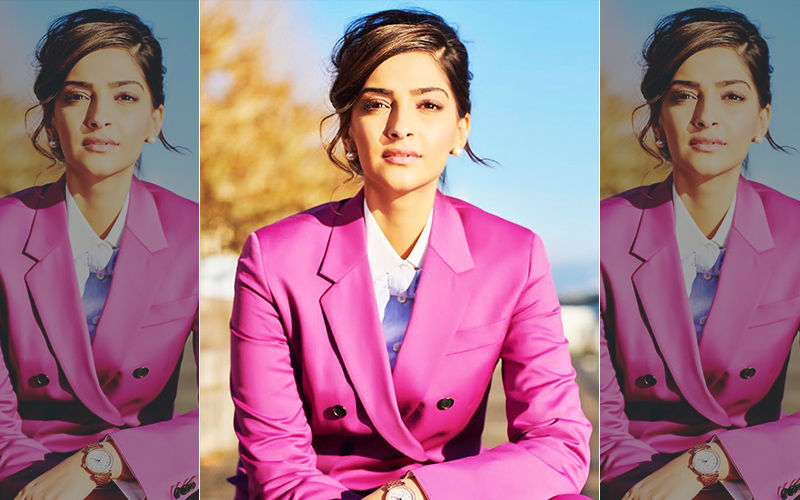 Nepotism had become the buzzword in Bollywood and had taken the Internet by storm thanks to Kangana Ranaut's comment on Karan Johar promoting nepotism on his show Koffee With Karan. Many Bollywood celebrities have earlier addressed the issue and each has a different take on it.
Sonam Kapoor
, who is famous Bollywood actor Anil Kapoor's daughter, and Dulquer Salman, who is South Indian superstar Mammootty's son, have now addressed this issue of nepotism and have raised their concerns pertaining to the term itself being viewed in a negative way.
Sonam Kapoor and Dulquer Salman are both currently promoting their upcoming film
The Zoya Factor
. While talking to ZoomTV.com, Sonam Kapoor said that coming from a film background has its privileges as well as responsibilities. She also believes that there is always going to be comparisons and coming from the background means she would always have to live up to people's expectations. She said, "I am very grateful for the family I come from, I think our fathers have worked very hard to give us everything that they can. So, if I take that chance and we shouldn't take that for granted, but if I don't use what my father has worked so hard for, for me. I think it will be very disrespectful to his hard work and everything he has built." She further added that people use the word nepotism without actually understanding its meaning.
Dulquer Salman also agreed with Sonam and said that the word nepotism comes off as negative. He sais, "it sounds like we are some lazy kids who don't to work, who don't want to go into movies and don't want to go to shoots and your family is like 'I can get you this film, I can get you some work' it doesn't work like that." Sonam later adds, "My father doesn't even give my number to anyone"
The Zoya Factor stars Sonam Kapoor and Dulquer Salman in the lead roles and will release on September 20, 2019. It is based on the novel by the same name.
Image Source: Instagram/sonamkapoor